Every ReSkills account includes a profile page where you can share information about yourself. 
How to Edit Your Profile
To edit your profile, move your cursor to your initials or profile image at the top right of the page and click on your name in the drop-down menu. If you're logged into your ReSkills account, you can also head to your profile page directly via this link.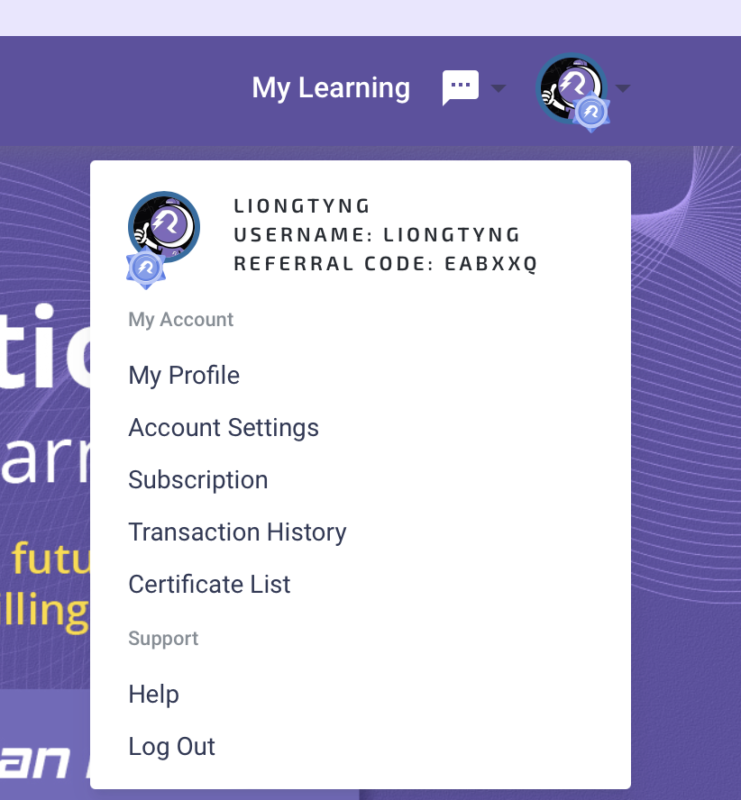 How to Edit Your Username, First Name & Last Name
All usernames registered in our system cannot be changed. 
However, you can change your first and last names in your learner's profile. kindly email to our support team to change your first name & last name (support@reskills.com)

These are the names that will be reflected in your ReSkills certificates, so kindly ensure that they're accurate before registering for any classes or events on our platform.
How to Upload Your Profile Picture
To upload (or edit) your profile picture, click change picture on your Profile page. Then choose an image from your computer to upload. Once it's uploaded, and click Save.