In today's fast-paced business world, it is crucial to create connections and collaborations with others, to ensure maximum benefits can be enjoyed by all parties involved. Different strengths and skills can be combined to ensure greater services can be enjoyed by all.

ReSkills EdTech has always prided itself on forming official partnerships with the most promising industry leaders and players in any industry. And this month, this habit continued, as they signed a Memorandum of Agreement (MoU) with Form Be Sdn Bhd (Robotax).

The two parties signed the MoU at the ReSkills Hub in Damansara Perdana, Selangor on Nov 2 this year. Signing was ReSkills Chief Marketing Officer Ken Lim, as well as Form BE Sdn Bhd Chief Marketing Officer Adrian Ee.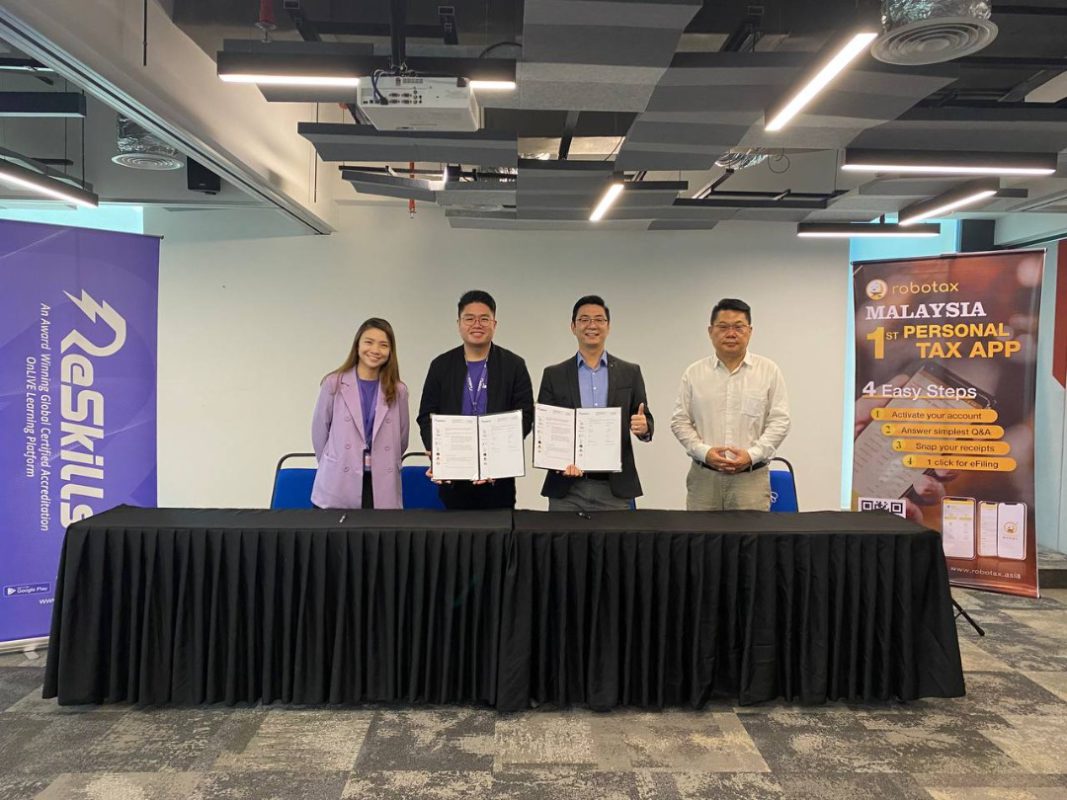 The MoU's mission is to develop educational collaboration and to promote mutual understanding between the two parties. All involved parties are firm believers in the development of the local educational landscape, and will collaborate in promoting local accessible education to schools, universities and colleges, private organizations and the government.
ReSkills Chief Marketing Officer Ken Lim believed this partnership had great potential in making a game-changing impact on the local education industry.
"We are absolutely delighted to be collaborating with Form Be Sdn Bhd, who we believe will be a valuable partner for the future. Both our businesses share a common theme, which is educating and enlightening Malaysians, as well as offering them maximized benefits. We look forward to working closely together," Lim said.
"There is a lot planned for ReSkills, and we cannot wait to show you what we have developed for you. Education is the pathway to the future, and we hope we can continue directing our users to lifelong learning and success."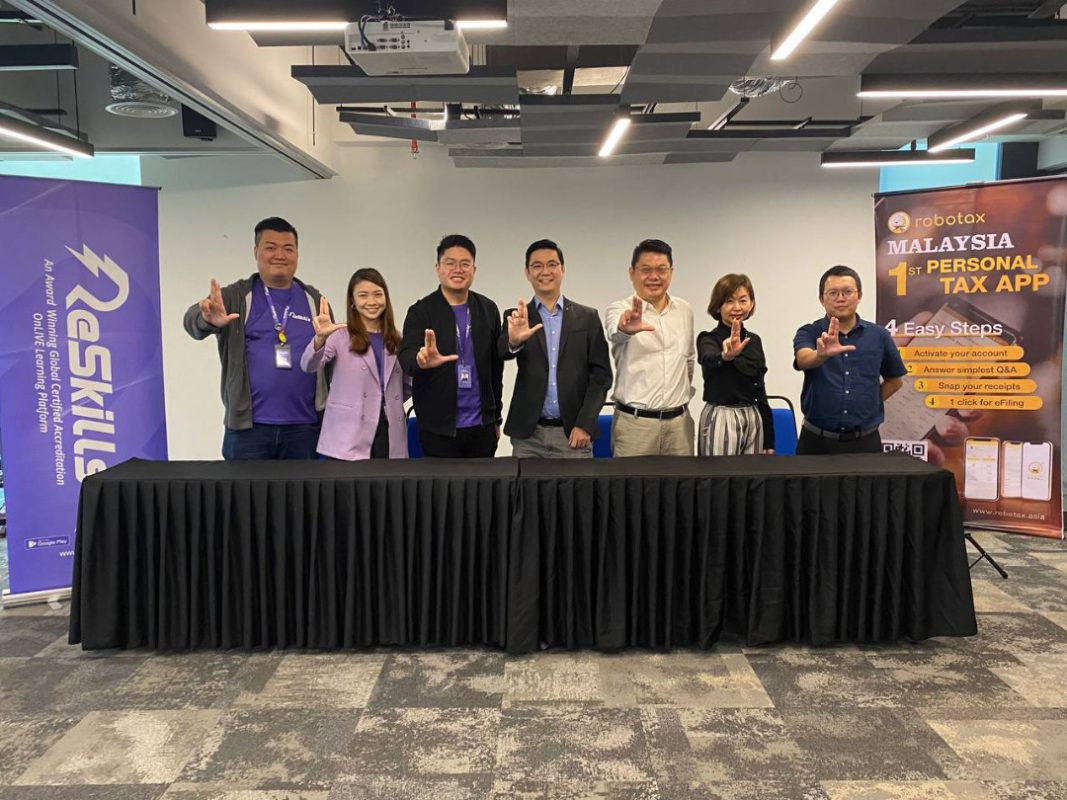 Robotax is a homegrown application aimed at helping Malaysians maximise their personal tax refunds. Through their CloudTax technology, users can ask questions and gain a detailed report on the savings they are eligible for. Since their creation, they have helped over 1000 users, and helped with over RM800,000 in tax refunds.