Its been a few weeks now since we unveiled our revolutionary new ReSkills Education Super App 2.0! Our team has been working tirelessly to upgrade our app and provide everyone with a sophisticated yet user-friendly app to facilitate all your learning needs.
Some of you might be wondering: what exactly is different about the new ReSkills Education Super App 2.0? And that's a good question. We have rolled out 20 new improvements and changes to our system. We hope that you will have a smoother, more enjoyable experience with ReSkills, as we both embark on our learning journey together!
20 CHANGES AND ENHANCEMENTS
1. An Improved User Experience
Our system has overgone a complete overhaul, with a new modern and trendy interface added to increase the convenience for our users.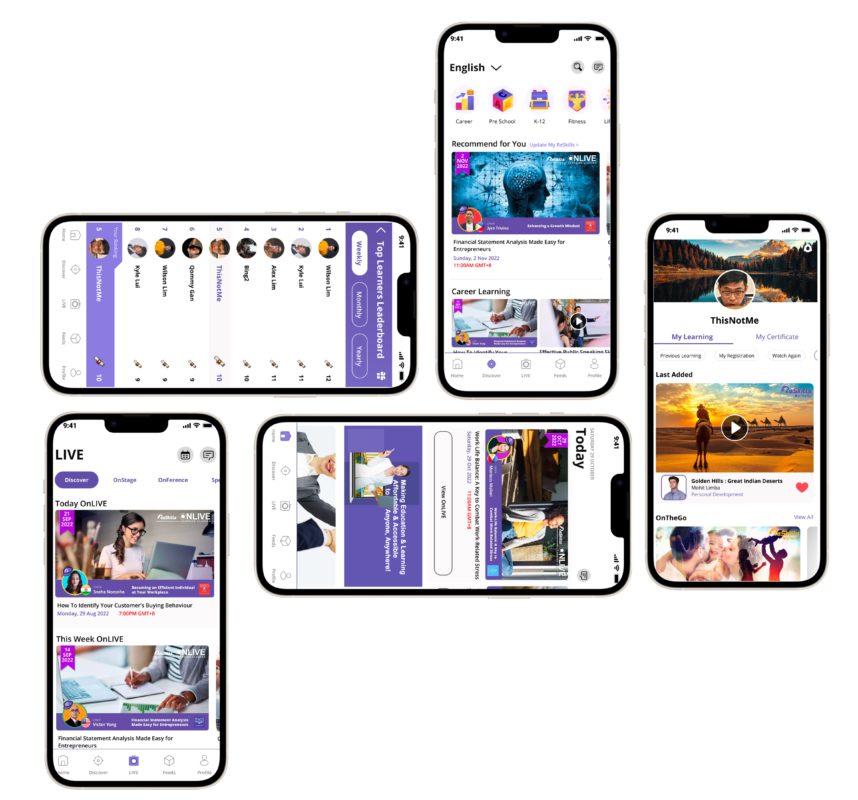 2. A One-Click Login System
Registration and logging in has never been easier! Access your user account with just the click of a button!
3. User Interest
Personalise your learning experience by selecting what you are most interested in from ReSkill's wide range of topics.
4. Behaviour Recommendation System
Never miss out on a class or topic of interest, as our system records your preferences, and suggests further recommendations you can try out.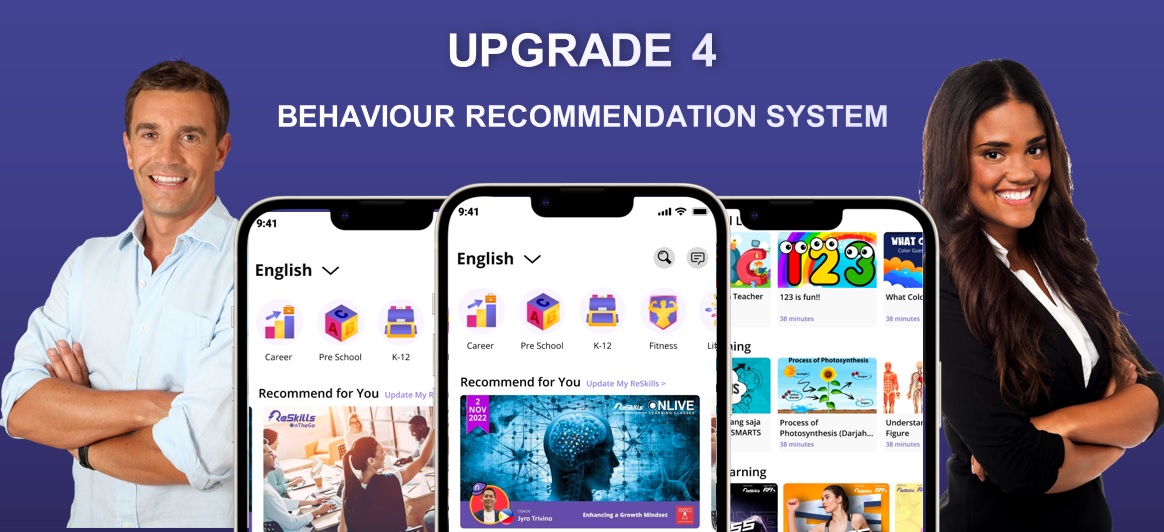 5. Upgraded AI System
Our new ReSkills Education Super App now comes with Big Data Analytics, User Moment Tracking and Custom Content Delivery.
6. A Comprehensive Learning Dashboard
We've reorganised and reimagined our main user interfaces to make it easier for you to find the ReSkills features you need.
7. A Variety of Language Channels
Ni hao? Experience ReSkills learning in different languages, such as English, Bahasa Malaysia, Chinese, Sign Language or others.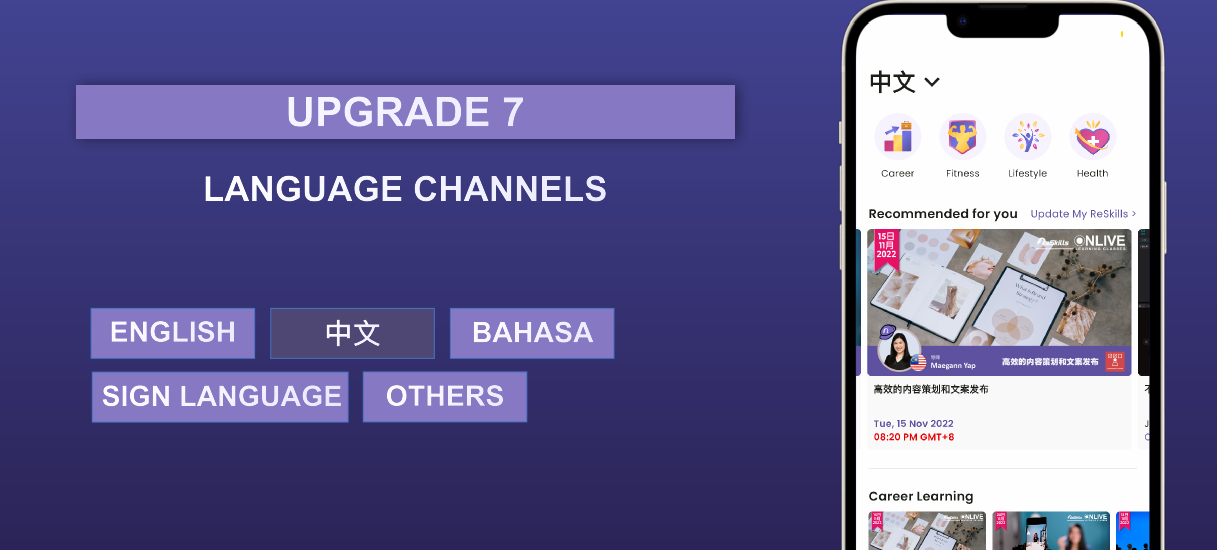 8. A New 'Discover' Tab
We've expanded from just Career Learning to now also offer Fitness, Language, Music and Language Learning. Everything you need for a versatile, well-rounded education.
9. A New 'Live' Tab
Whether its OnLive classes, OnStage, OnFerence or Special, gain optimum value from all LIVE sessions on this new feature.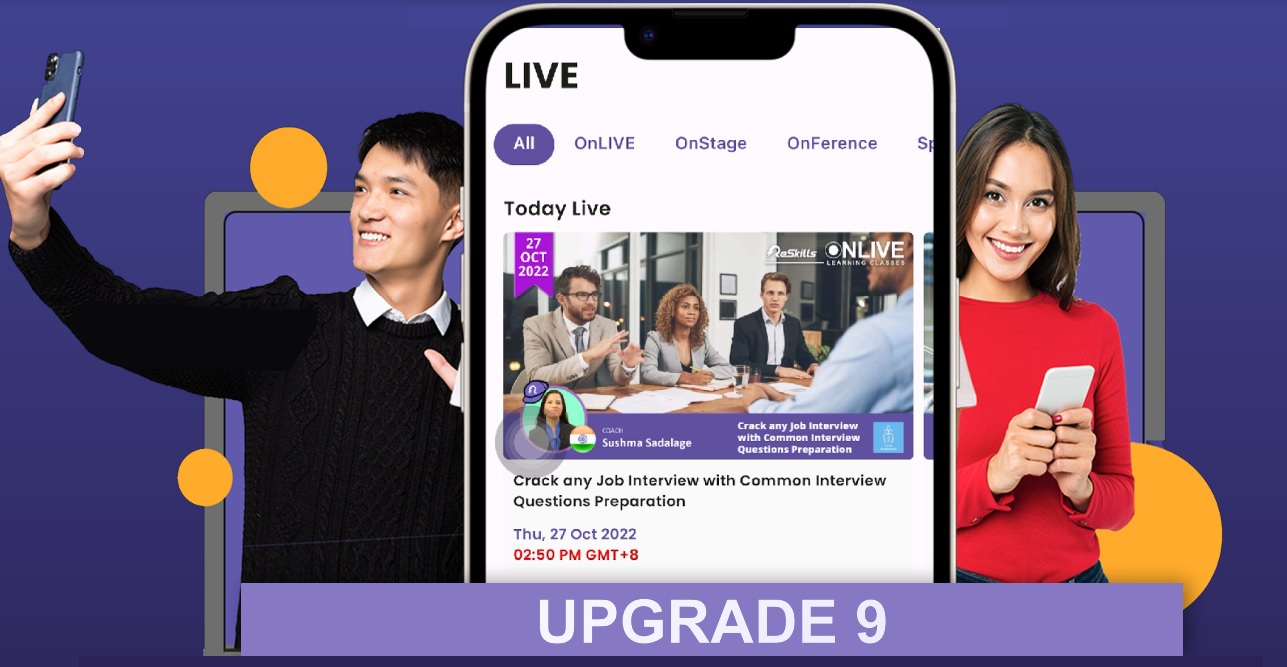 10. Revamped Feature Interfaces
All 9 of our signature ReSkills features have been completely organized, taking both aesthetic and practical values into consideration.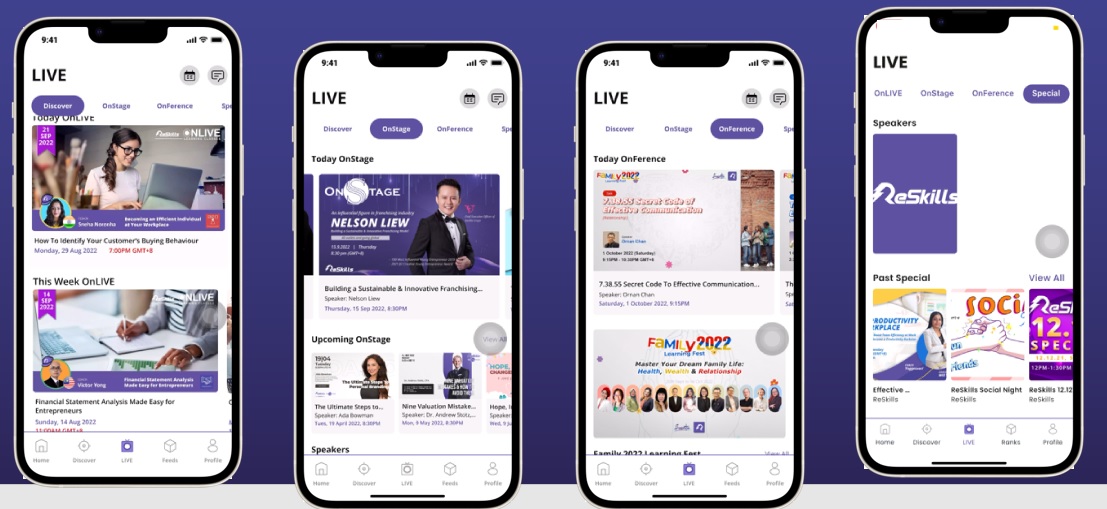 11. Improved 'ReSkills On The Go' Capacity
Miss a session? Don't sweat it. With the new 'On the Go' capacity, you can re-watch previous classes and previous lessons to your heart's content.
12. Enhanced Podcasts Section
Enjoy the best in audio entertainment and education with ReSkill's Podcase feature, filled with hundreds of high quality podcasts from around the world.
13. Enhanced Library
Boost your learning with our vast selection of informative e-books, learning materials and educational resources.
14. Learner's Leaderboard
Who will become ReSkills' top learner? Our leaderboard records who has the highest classes completed every week, month and year.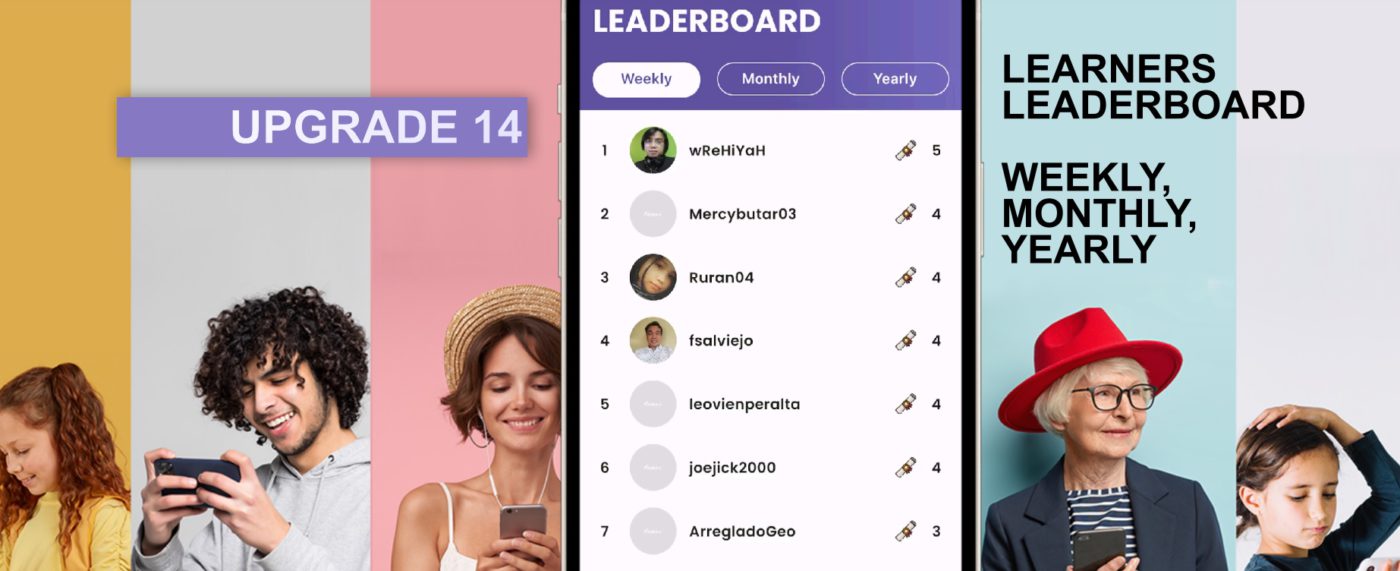 15. Enhanced Learner's Profile
Your Learner's Profile now records and displays more information for your convenience.
16. Auto Assessment System
ReSkills values your feedback about us and our classes. With the new auto assessment system, giving feedback and grading our service is made easy.
17. Better User Menus
Our user menus have been improved to allow a more streamlined process when navigating through our Education SuperApp.
18. Learning Points and Learning System
Learning has never been more fun. Soon, you will be able to gain points per class or session you attend, and use them to earn rewards!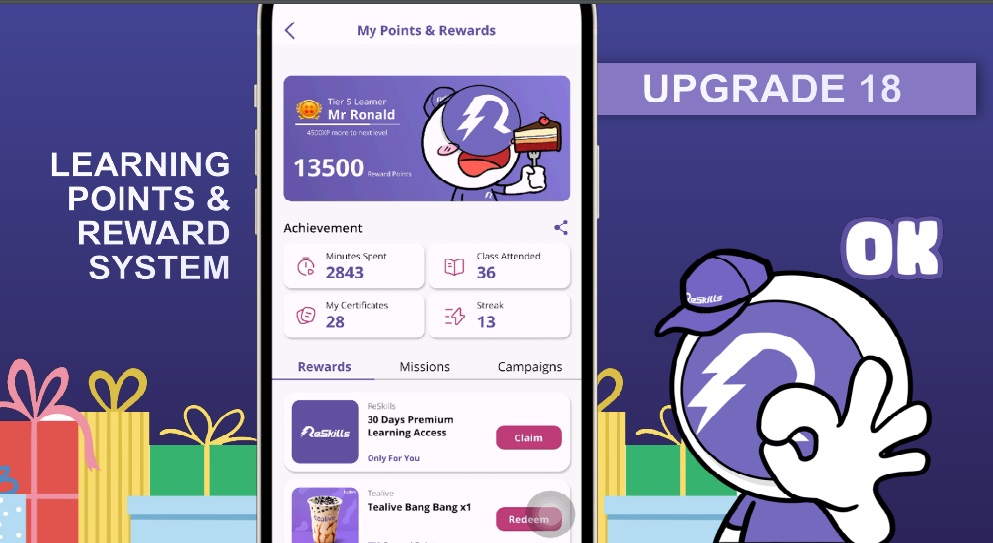 19. New Coaches' Profile Page
Get to know our ReSkills coaches better with their enhanced information pages on display at the site.
20. Greater Variety of Payment Options
Enjoy greater flexibility, security and choice after signing up for ReSkills, as we present more payment options you can choose from.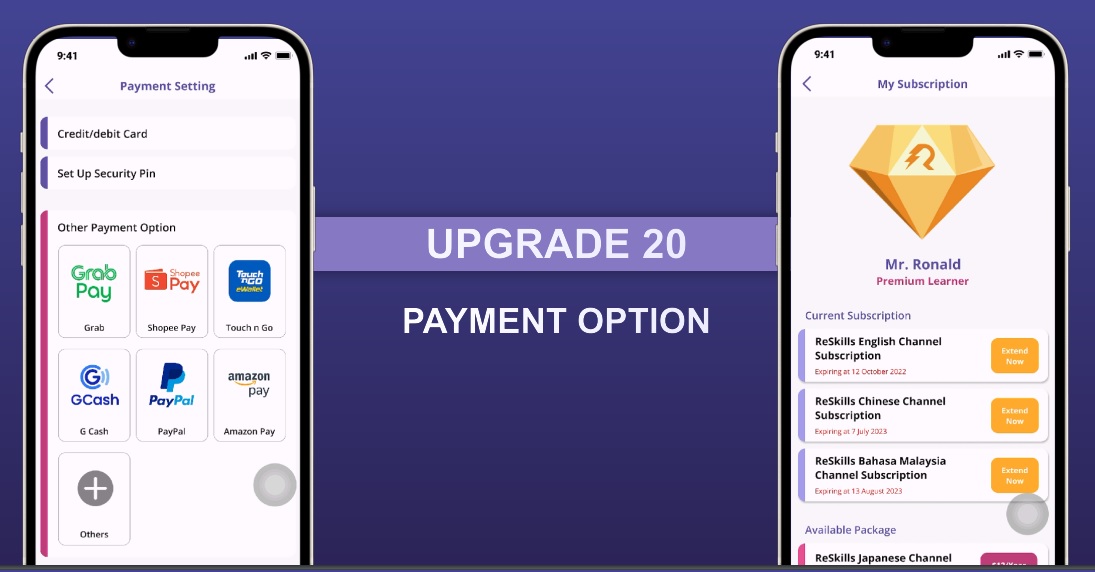 And there you have it. 20 revolutionary changes to the ReSkills we knew. We hope that they will provide you with the most memorable experience!