Earlier this week, representatives from both ReSkills Edtech and local marine services provider Omahams Corp gathered at the ReSkills Hub in Damansara Perdana for a historic event. This was the formation of a collaboration between the two companies.
The collaboration kicked off in grand fashion with the signing of a Non-Disclosure Agreement (NDA) between the two parties. Doing the honour were ReSkills General Manager Jegaynsan Gopinathan and Omahams Corp Acting General Manager Reza Murad.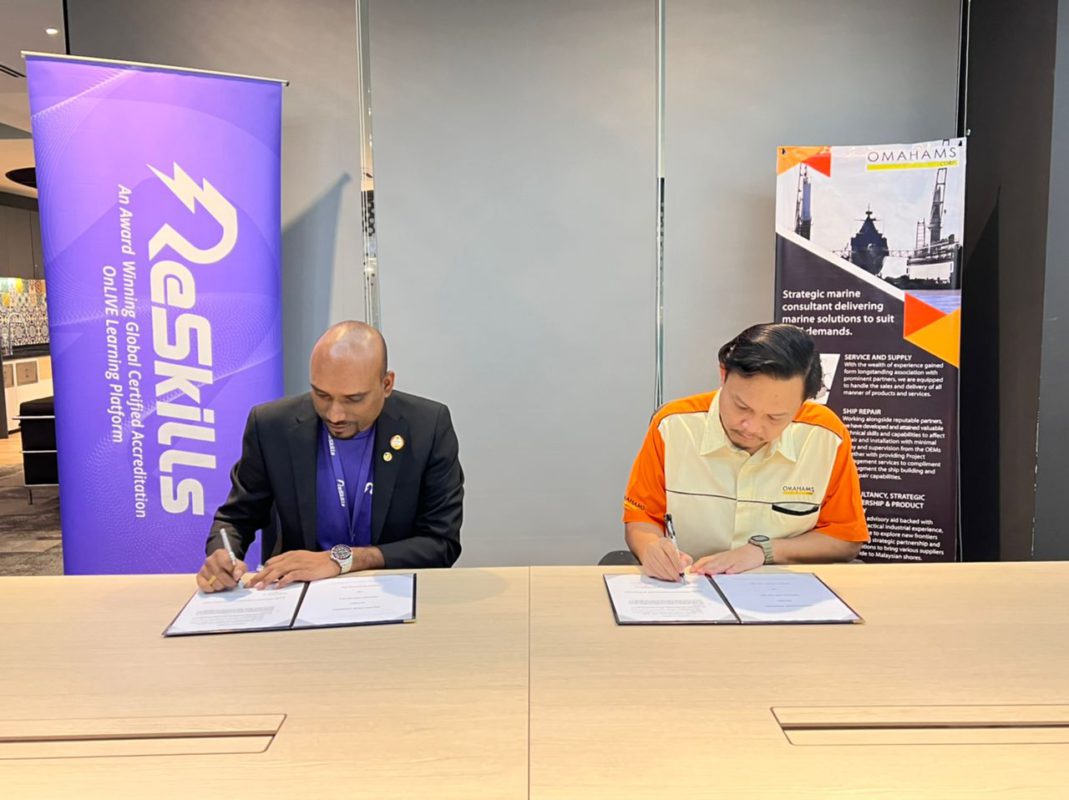 Jegaynsan said this marked the beginning of a new era, and said he looked forward to achieving wonderful things through the partnership, especially in the area of Technical and Vocational Education and Training (TVET).
According to him, Omahams would be able to conduct TVET programs on the ReSkills platform, which was highly favourable as this area was growing in demand among today's learners.
Omahams Corp is one of the nation's most prominent marine services provider. Established in October 2004, it is now a key provider of Human Capital Development, offering a range of training modules for technical organizations, as well as soft-skills programs to meet the demands of local companies and universities.
Among its training programs are Business Continuity Planning & Operational Management (BCPIM); engineering management; Incident, problem and change (IPC) management and leadership courses.