Over the years since it was formed, ReSkills has been blessed to be able to win many prestigious business awards.
Yesterday, however, might have one of the company's greatest accolades so far, as it was named one of the Top 3 Winners of the JCI Creative Young Entrepreneurs Award 2022.
ReSkills CEO Jin Tan received the prestigious trophy award to cheers and applause during the ceremony, which was held at the Hatten Hotel in Malacca last Saturday.
"It's an honour to be a Top3 winner together with 2 other great achiever winners this year. One item on my wishlist has always been to win this award one day but I didn't expect it to be yesterday. Thank you once again. ReSkills is ready to grow to new heights!" said Jin.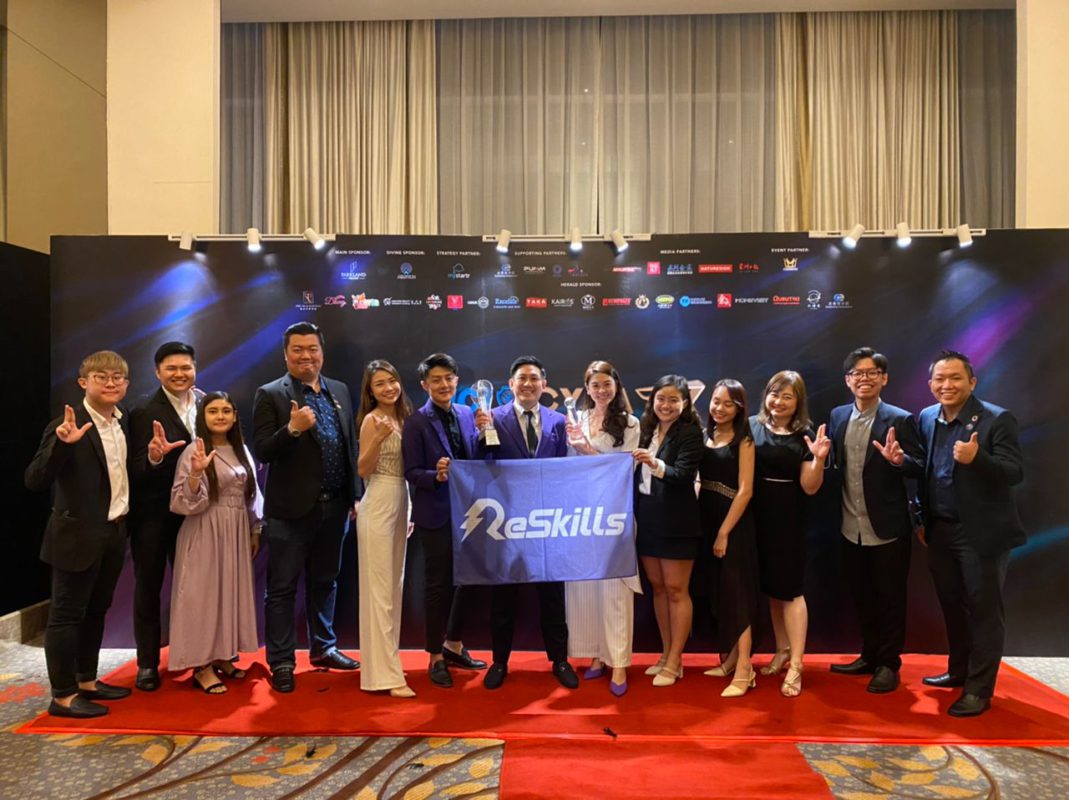 Tan went on to thank everyone who had helped ReSkills get to this stage. He went on to say he was grateful to be given this opportunity, and glad that ReSkills had been given this opportunity to empower people and improve leading standards through accessible and affordable learning.
"It went far beyond my expectations to have ReSkills announced as a Top3 winner for 2022 at the CYEA 2022 awards banquet last night. This has been one of the most difficult business competitions I have ever joined. There were no shortcuts: we had to undergo a truly gruelling screen-through process to achieve this," he said.
Hundreds of companies applied for the CYEA through the nomination period, which lasted from Mar 1 to July 15 this year. From there, the Top 30 Semi Finalists were chosen: these were later shortlisted to the Top 10 Finalists, and finally, the Top 3 Winners.
The highly prestigious CYEA award is open to any Malaysian citizen, aged 18-40, who is a director or key person of the top management of an existing private or public company registered with the Registrar of Companies of Malaysia, who is primarily responsible for the management of a business.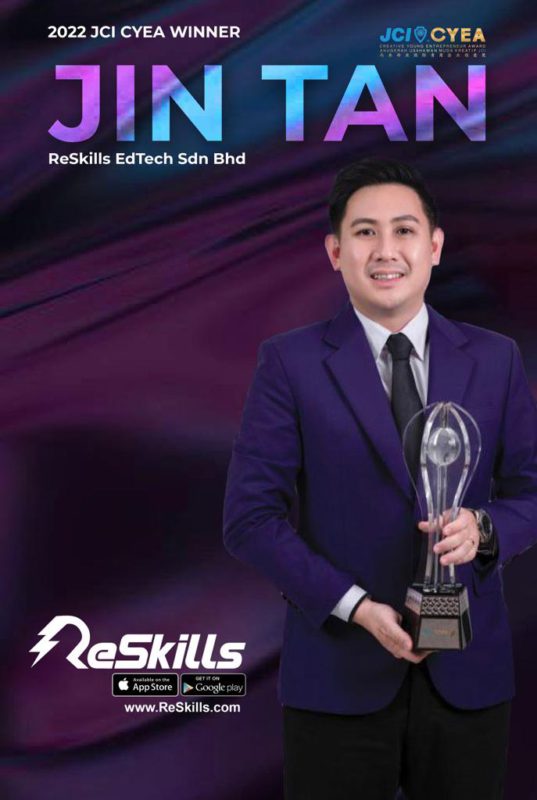 Winners are selected after putting candidates through a challenging, multi-stage process including submission of questionnaires, interviews and live pitch sessions.
Established in 2005, the CYEA is a business award aimed at honouring and celebrating creative young entrepreneurs, promoting and supporting business creativity and encouraging new enterprise development among youths. It serves to formally recognize young entrepreneurs who have used creativity or have improved his or her existing business through innovative problem solving, while adhering to the principles of Corporate Social Responsibility.