Every year, Prestige Malaysia magazine compiles a list honouring 40 of Malaysia's most successful,innovative and influential young people that year. And today, ReSkills CEO Jin Tan joins these exclusive ranks, being featured for the first time in 2022's glamourous Prestige 40 Under 40 list.
In his interview, Tan speaks about his experiences developing ReSkills, emphasizing the platform's accessibility and potential for making connections.
Tan explains how ReSkills allows the younger generation to shape their own education without being shackled by debt, especially those who've had their learning disrupted by the pandemic.
"People want fast food because of the convenience and its easy to digest. So we like to say we produce 'fast education'. ReSkills goes straight to the point, giving only established facts. You don't need to go to the UK, we can bring the UK to you. I hope that with just USD1, it can change your life and empower you to make a change," Tan said in the interview.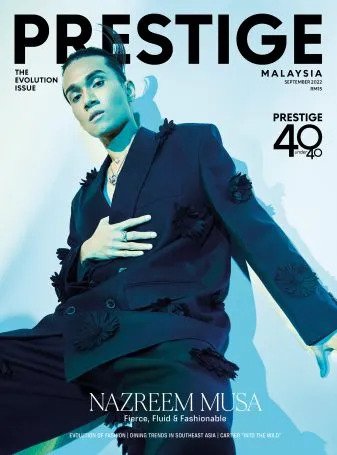 Tan added he was very thankful to Prestige Malaysia to be featured.
" What an amazing list they have this year! It showcases some of the most amazing, talented and passionate people from all over the country. Words cannot describe how honored and humbled I am to be included in such elite company," Tan said.
"I am grateful to my team, and everyone who has supported me through all my endeavors. I truly appreciate all your hard work and dedication: I couldn't have done this without you."
Tan's profile can be seen in this month's Prestige magazine, and can also be read online here.
The 2022 list also features professional racing driver Mitchell Cheah, singer songwriter/producer Aina Abdul, KARL's Group Co-Founder Alex Cheah and Malaysian gymnast Izzah Amzan.
"The men and women of Prestige 40 Under 40 2022 embody drive and determination. They deserve their place on our list as they strive not only for success but also to improve the quality of life of their surrounding communities and beyond," the description of the Prestige 40 Under 40 reads.
"From entrepreneurs, entertainers, fashion designers, photographers, athletes, and culinary experts to educators and everything else in between; we spotlight these young leaders so that others may find inspiration in their wisdom. With great tenacity and perseverance in achieving success, these rising stars are on the path to breaking boundaries, elevating and changing their industries for the better for decades to come."