A bond of partnership between ReSkills and Tarlac State University in the Philippines was officially formalized today, with the drafting of a Memorandum of Agreement (MOA) between them.
Representatives from both parties signed the MOA during a virtual ceremony held at 3pm on Friday April 1.
The MOA confirms ReSkills and Tarlac State University as partner trading institutions. It also kicks off an Internship/On-The-Job-Training program (OJT program) between them.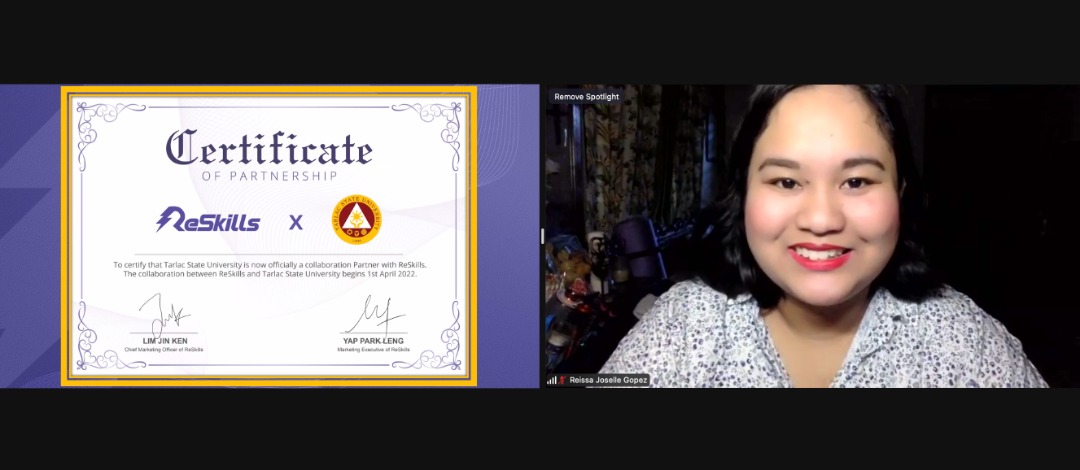 "Having ReSkills as a partner is a real privilege. It will definitely help the university with its international linkage, and benefit the development of our students," said Tarlac State University representative Reissa Joselle Gopez.
"We're really honoured to have this ceremony with Tarlac State University. We hope this MOA can foster and facilitate the advancement of knowledge. We look forward to empowering more people through continuous learning," said ReSkills Head of Marketing Yen Lee.
The ceremony continued with the signing of the MOA. It concluded with a testimonial by Kate Eliza, one of the interns under the program.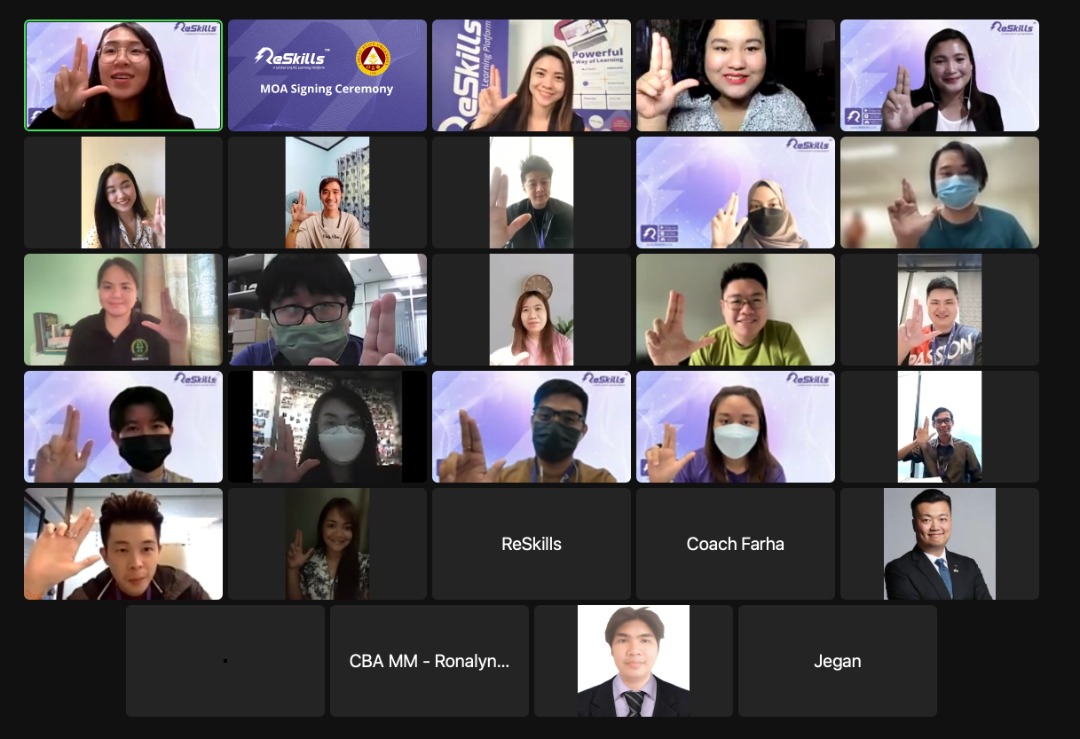 All parties expressed their excitement about the collaboration, which they believed would substantially benefit everyone involved.
"We believe a strong collaboration can truly provide powerful learning services. We hope this partnership will continue to grow for many years," said ReSkills Philippines representative Genelyn Dela Pena.
Tarlac State University is a public university located in Tarlac City, Philippines. Established in 1906, it is a premier academic institution of higher learning, offering different degree programs through its ten colleges and three campuses.