March 24, 2022 will forever be a historic day for ReSkills Global, as it marked the first time the company formalized a partnership with a university in the Philippines.
Representatives from ReSkills Global and Rizal Technological University in Mandaluyong, the Philippines signed a memorandum of agreement (MOA) during a virtual meeting on that day.
The MOA affirms academic and educational cooperation between ReSkills and Rizal Technological University, and aims to promote mutual understanding between them. It also lays down terms pertaining to a new program, which allows marketing interns from the university to gain experience at the company.
"We are privileged that ReSkills has chosen our academic institution to be your partner for this internship program. This partnership helps us to achieve our goals, and ensures that our students can be adequately familiar with the virtual office, and technical operations that are part of a student's formal training," said Rizal Technological University representative Marvin Fuentes.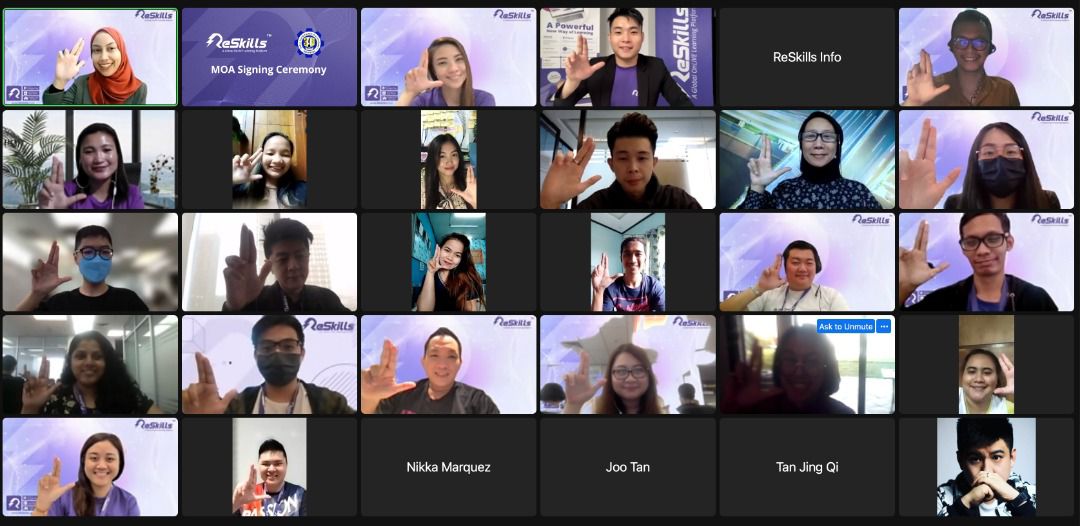 The MOA signing involved Fuentes, ReSkills Head of Marketing Yen Lee, ReSkills Marketing Executive Justin Yap, and ReSkills Philippines representative Genelyn Dela Pena.
Yen Lee said that arranging for this MoA had been challenging, due to the obstacles created by the pandemic, but was happy that a partnership still managed to be formed.
"We are very honoured to have this partnership with Rizal Technological University. ReSkills is ready to help empower their university students by giving them an opportunity to learn here," said Lee.
"This agreement was made possible due to the teamwork between both parties, and we are very grateful to Rizal Technological University. I believe this will be a very beautiful beginning for ReSkills in the Philippines."