It's another memorable milestone for ReSkills, as the company signed a Memorandum of Agreement (MoA) with prominent local employment site Job Majestic.
The two parties came together to sign the document of mutual understanding on August 23 this year, at the ReSkills Hub. The MoA marks the willingness of both ReSkills and Job Majestic to develop academic and educational cooperation, and to promote mutual understanding amongst each other.
"I believe that both of our companies have the same goal, to encourage and foster the Malaysian job market. We are both committed to helping jobseekers of all kinds to find their dream careers easily and effectively, which meant cooperation was a logical step. This marks a shining era of cooperation for us," said ReSkills Head of Marketing Yen Lee.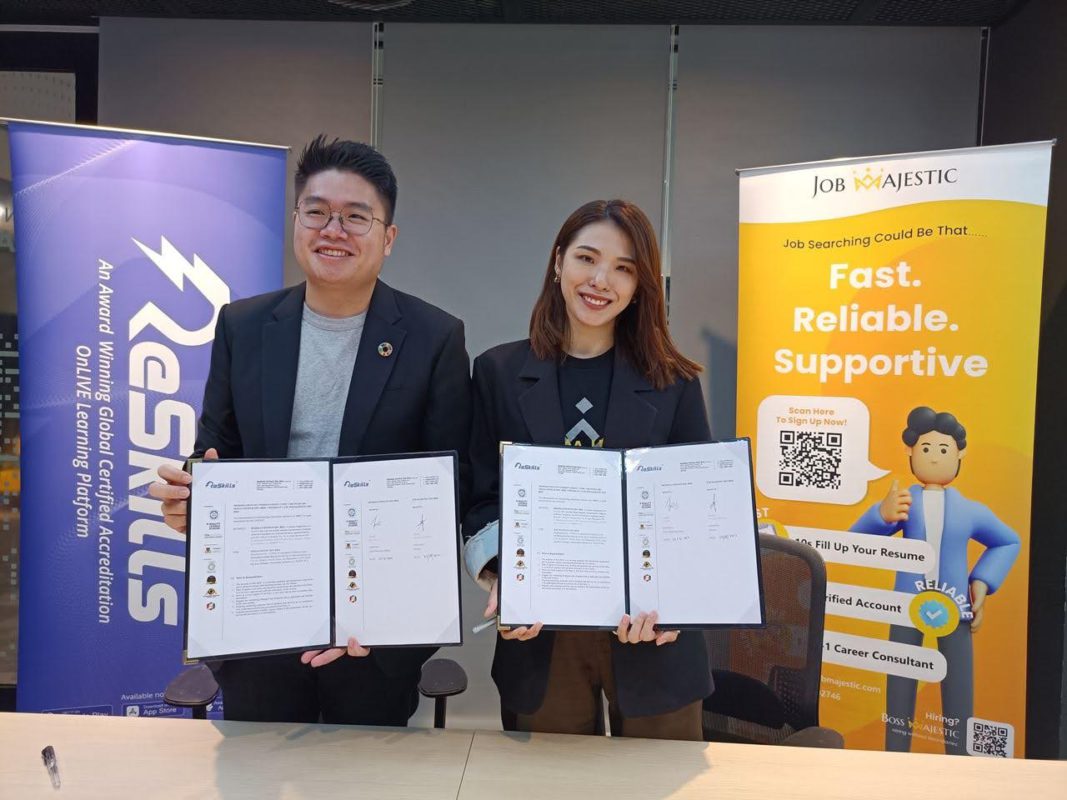 The MoA was signed by Job Majestic CEO Jess Low and ReSkills Chief Marketing Officer Ken Lim. Under its terms, ReSkills will be integrated in Job Majestic's website as an Education Partner, while Job Majestic, in turn will be named as ReSkill's Employment Partner.
They also agree to promote each other, and collaborate while organizing any physical or virtual events together. Representatives from both companies said they were very excited about this MoA and  looked forward to working together in close capacity.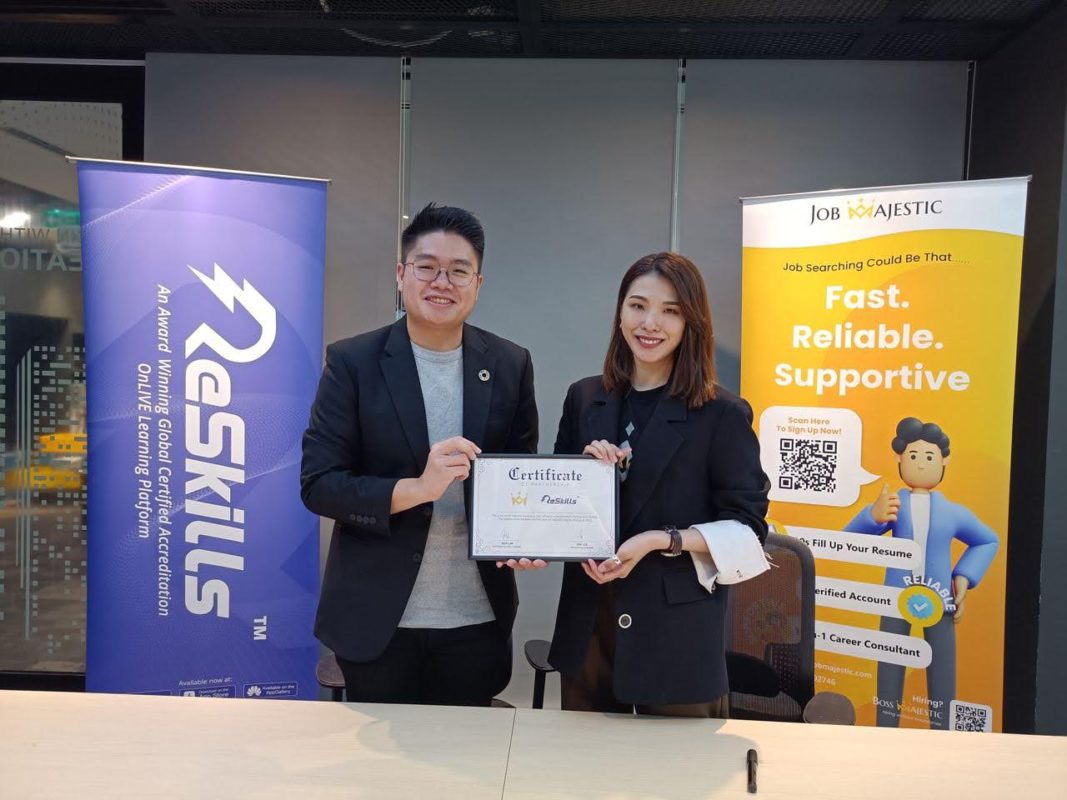 Job Majestic is the top multilingual job site in Malaysia, with a mission to help job seekers build successful and happy careers. To date, the company has successfully connected 20,000 candidates with 3,000 best employers since its launch in early 2020, fulfilling job demands for various industries and seniorities.