For the world to thrive, all its people, men and women alike, have to be effectively empowered. In the words of Michelle Obama: 'no country can ever truly flourish if it stifles the potential of its women, and deprives itself of the contributions of half of its citizens.'
With this common mission in mind, ReSkills EduTech recently entered into a formal partnership with social initiative Womentum: Women in Momentum. The two groups met for the signing of a Memorandum of Agreement (MoA) at the ReSkills Hub in Damansara Perdana, Selangor on Nov 11.
The MOA was signed by Womentum founder/CEO Niney Chong and ReSkills CEO Jin Tan. Witnessing were Womentum Chief Operating Officer Adelina Adna, Womentum co-founder Sazzy Falak, ReSkills Chief Operating Officer Kyle Lui and ReSkills Chief Technology Officer Ivan Tan.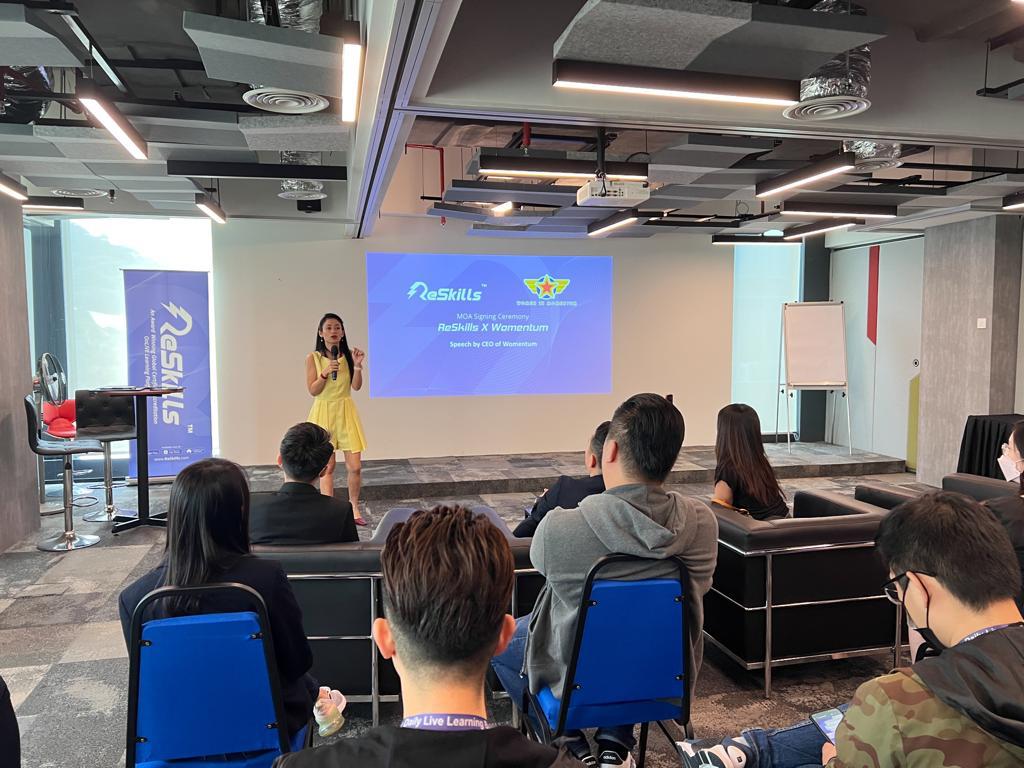 The aim of this MOA is to develop academic and educational cooperation and to promote mutual understanding between the two parties.
Speaking during the signing, Womentum CEO Chong explained her initiative's mission, and said she was looking forward to work closely with ReSkills.
"We are very proud of our Womentum tribe members, who are from all around the world. We are also proud that 20% of our membership are men. We want to be inclusive in our agenda of normalizing topics that are not often spoken about, like mental health, sexual health and emotional care," said Chong.
"Thank you so much ReSkills for having us. Thank you so much for doing this, it feels good, we feel so welcome. I am super looking forward to the longevity of our collaboration together."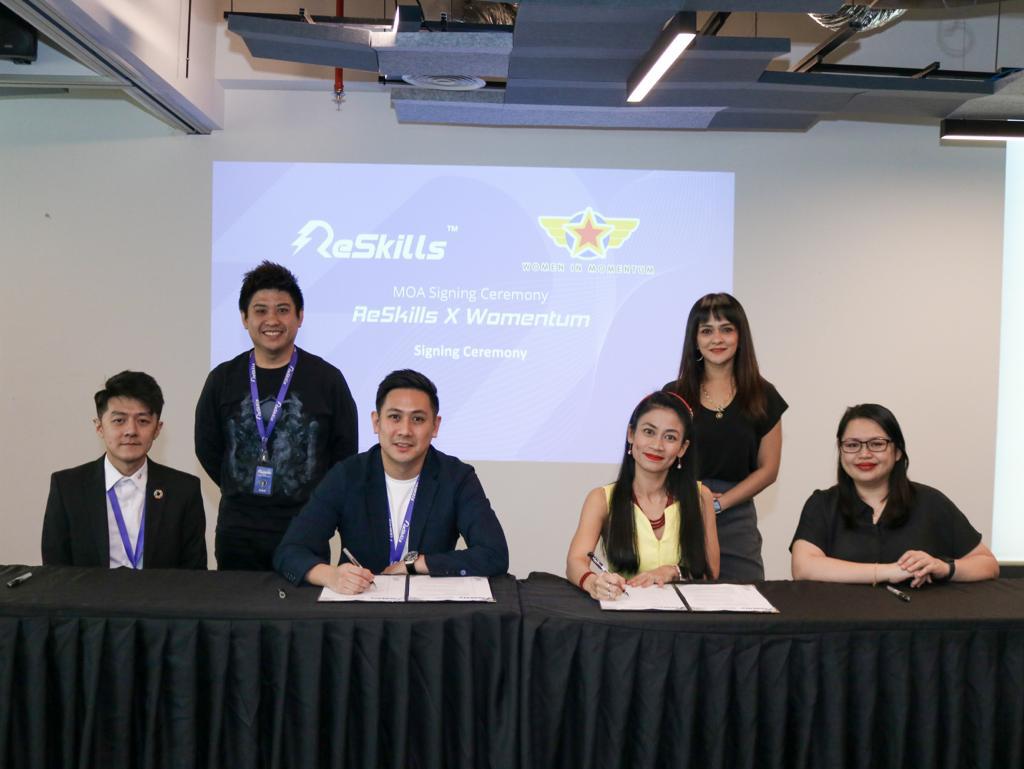 ReSkills CEO Tan agreed with the sentiments and mentioned his dreams that the two could achieve great things in future together.
"I think today's ceremony is very meaningful for both parties. I always believe that people with the same mindset, the same signals will always come together no matter what. Whatever Womentum wants to achieve, and what ReSkills want to achieve are similar. We want to empower people around the world with our vision, what we want to do," said Tan.
"We are looking forward to this collaboration. We are very excited, and look forward to finding more ways for us to work together."
Womentum: Women In Momentum is an initiative to build a tribe of like-minded women, with the objective to help women gain momentum in their personal and professional lives through consistent daily rituals and self-care as a way of living. Its five pillars are Body Empowerment, Emotional Care, Cognitive Fitness, Hormonal Healing and Vigorous & Zesty Lifestyle.