In late 2020, during the height of the pandemic, online educational platform ReSkills was formed with a simple mission: to provide affordable learning to a mass audience.

Many people expressed doubts if it could be done. Reskills CEO Jin Tan and his team, however, pressed on, with resolute faith in their mission. And after two successful years, ReSkills EdTech has now upgraded to the Education Super-App, an enhanced version of their platform, which they believe can be a game-changer in the global education scene.

The Education SuperApp was unveiled to a full-house audience at the ReSkills 2.0 Education SuperApp Official Launch and Global Expansion, which took place at Menara KEN in Taman Tun Dr Ismail on Saturday.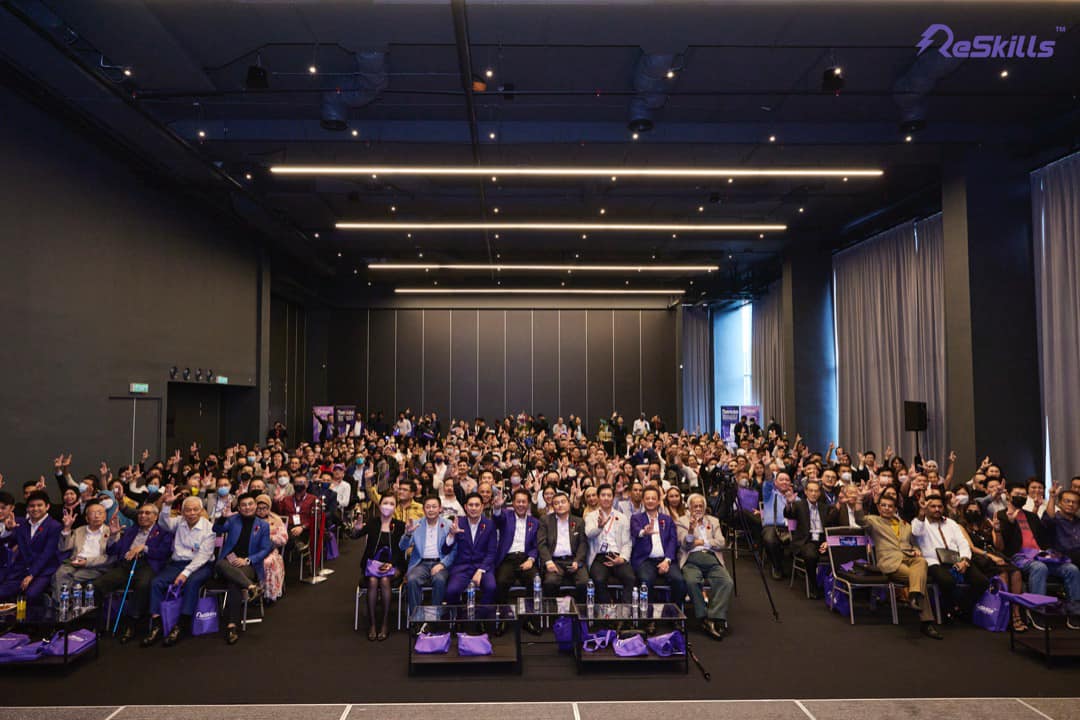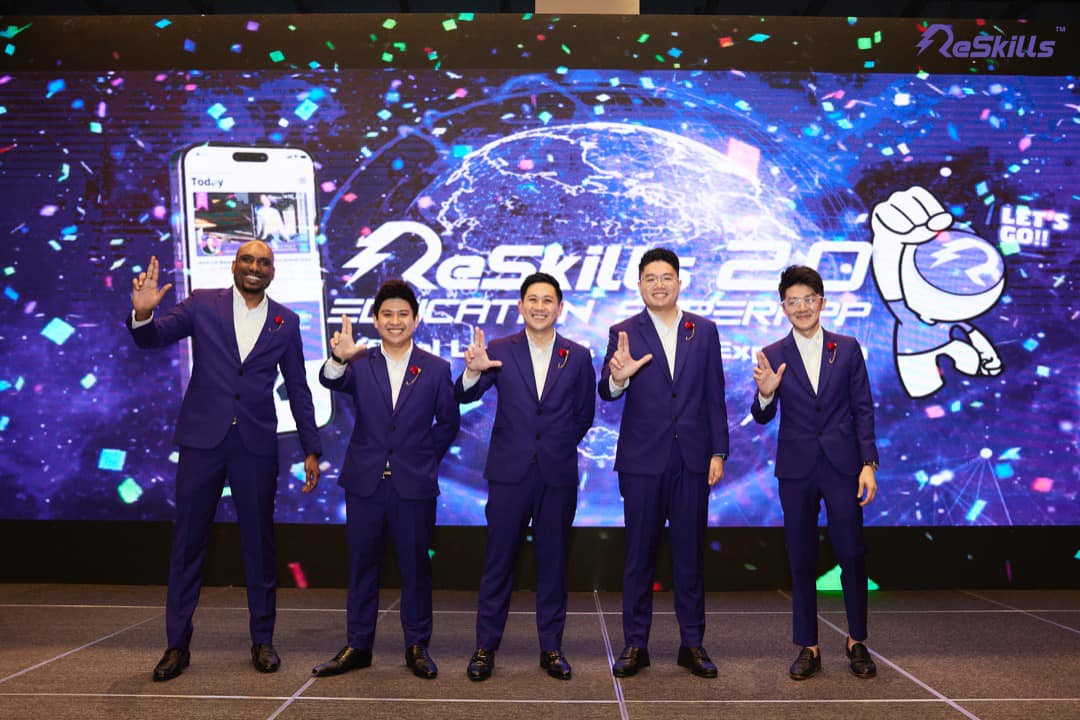 "It has not been an easy journey developing this, but after an immense amount of work by our team, we are glad to introduce you to the new future of ReSkills. We believe it will be greatly beneficial in continuing our company's mission, of empowering learners everywhere and providing them a holistic and comprehensive scope of knowledge," said ReSkills CEO Jin Tan.

Based in Damansara Perdana, ReSkills EdTech is a subscription-based online learning platform that allows users to access unlimited top quality daily live learning classes, videos, courses, talks, conferences and materials at only USD1/month. Its ONLIVE classes allow users to learn from global trainers in real time, and earn prestigious micro-certificates accredited by three international bodies. Since its inception, the company has worked with 450 coaches, and served over 720,000 users from about 70 countries worldwide.

Speaking during the event, Tan quoted a report by the World Economic Forum, stating that career upskilling and reskilling were greatly needed on a global level, to provide sufficient education, skills and jobs for one billion people by 2030. He emphasized the best way to accomplish this mission was to leverage the benefits of technology.

"Our Education Super-App is here to complement traditional learning, to boost and improve it using all the various conveniences that modern technology can offer. Technology will not replace the role of teachers in our lives. But teachers who use technology will probably replace teachers who do not," he said.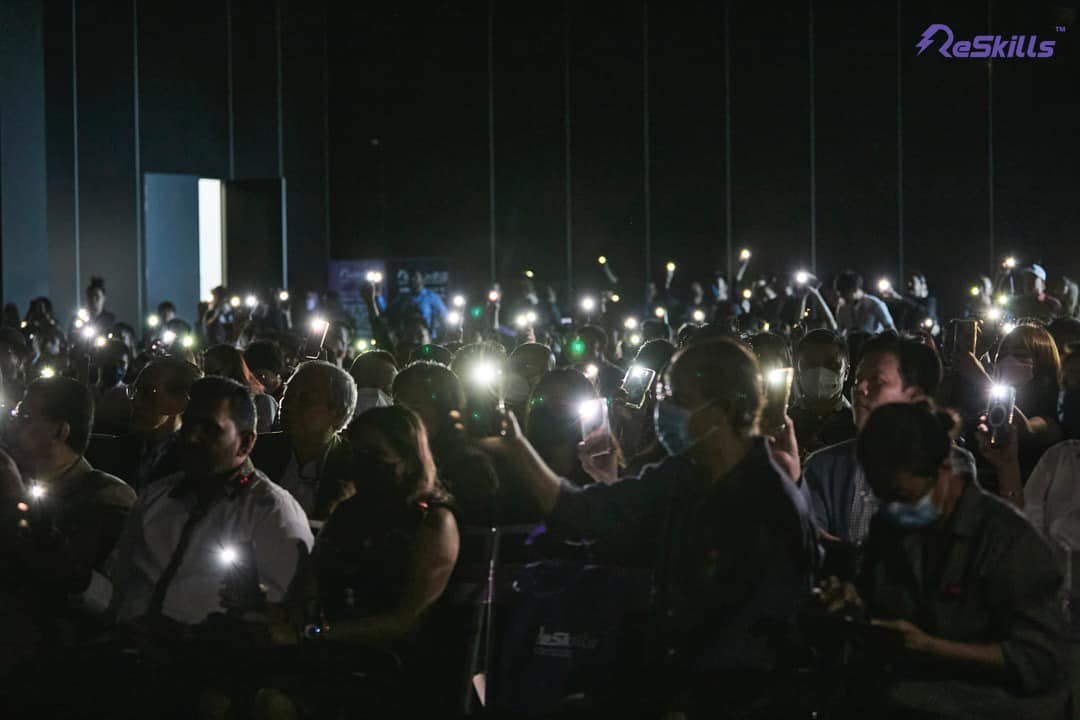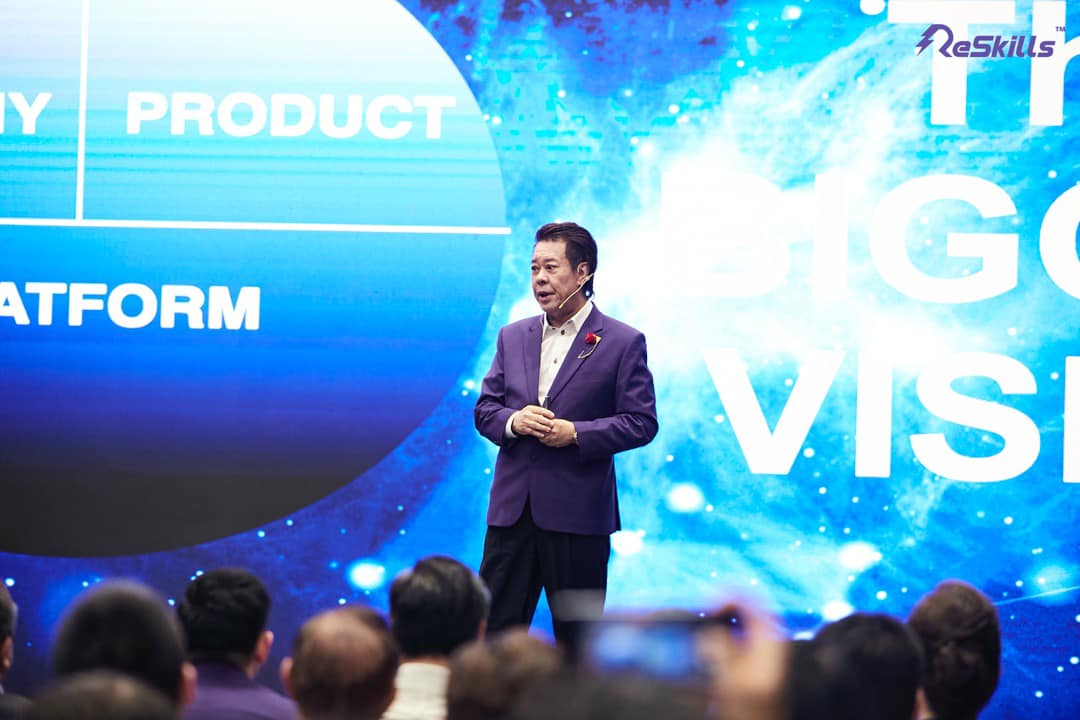 In his presentation, Tan revealed that the ReSkills platform had received about 20 major upgrades, including a major overhaul of its interface and systems. A One-Click login system had been added for user convenience, as well as a learner's leaderboard, a rewards system, enhanced payment options, and coach profiles. A Behaviour Recommendation System had also been developed, to allow users to gain maximum satisfaction.

Language channels have also been added, allowing users the ability to choose classes in English, Bahasa Malaysia, Chinese, Sign Language or Others. Additionally, while the platform had started off just offering Career Learning, it would soon offer Fitness, Lifestyle, Music, Language and K12 Learning categories as well.

The purpose of all these upgrades, Tan emphasized, was to support ReSkills' calling to reach a greater number of learners, particularly those in rural or undeveloped areas, to prepare them with the relevant work skills required for today's fast-paced, digital-based work environments. He hoped that users would take full advantage of the new conveniences offered by the Education Super-App, and use them to attain an optimal learning experience.

"We have taken into account feedback from learners on every aspect of user experience, from accessibility to content to aesthetics. Our hardworking IT team has also strived to ensure all our features have been implemented to the highest technical standards possible," said Tan.

"The democratization of education has always been a very high priority for us. Education is the gateway for many to brighter futures and higher standards of living. Every testimonial we receive from users, hearing how we have helped them, is a success story for us." He added that ReSkills had received much encouraging support and reception, and looked forward to its further development.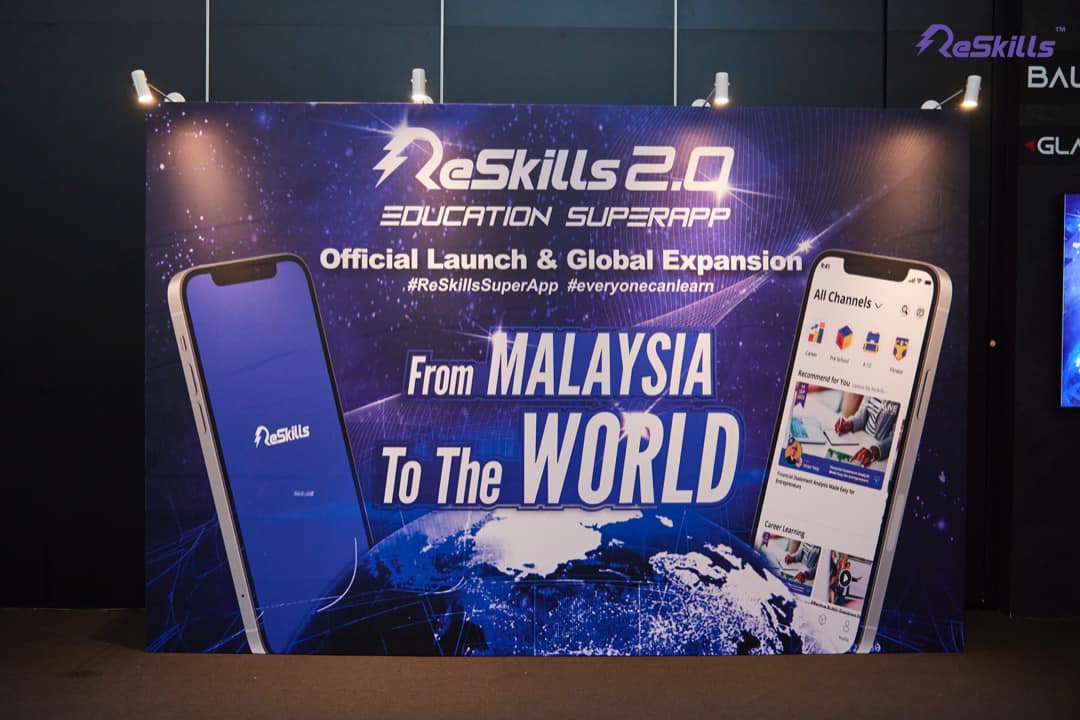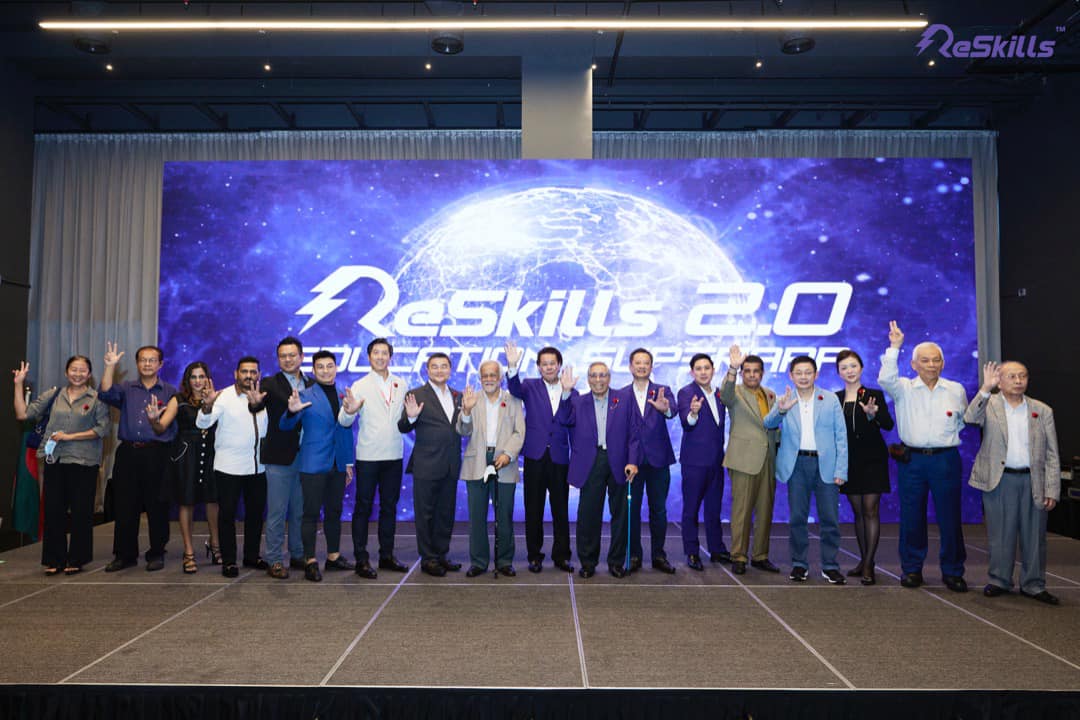 The launch went on with a presentation detailing the history of ReSkills, and its development from humble beginnings to today. Testimonials were also delivered by learners Philomena Andrew Embon and Kelvin Ting, as well as coach Yoggesh Vari.

Also taking place were two formal partnership signings between ReSkills and two prestigious other organizations. The first was a Memorandum of Understanding (MoU) with knowledge management enterprise Meta Doers World Holdings Berhad, signed by ReSkills CEO Jin Tan and Meta Doers World Holdings Berhad country manager Michelle Yong. This was to expedite greater entry into the Chinese education market.

Following this was an agreement between DCOM ReSkills and international financial services firm ARC Group, signed between Jin Tan and ARC Group venture partner Datuk Seri Paul Chong.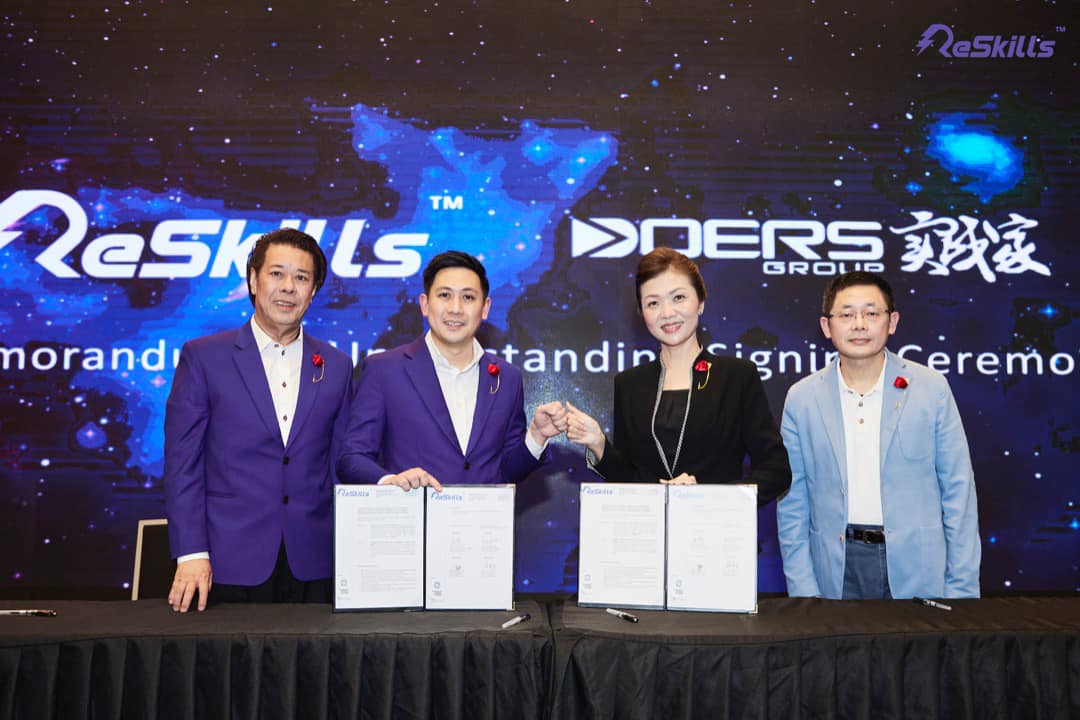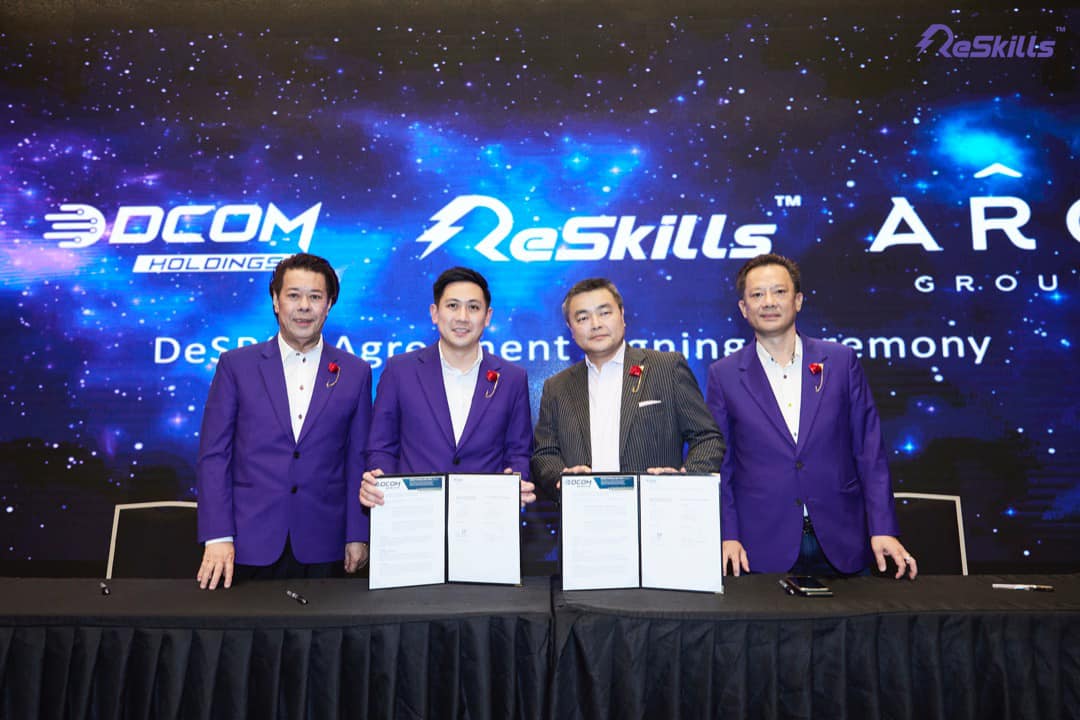 In concluding the event, Tan thanked everyone in his team who had contributed towards the development of ReSkills, and expressed appreciation that many supported their mission till today.

"Malaysia has always been blessed with an abundance of talented and passionate people, and we are proud to have a completely homegrown team behind us. Through ReSkills, we are proud to represent the country on the international stage, and hope to elevate Malaysia to the exemplary standards of a modern global educational hub," Tan said.