It was a stormy weekend in Shah Alam in the middle of June. Yet despite the pouring rain, thousands of people descended upon the Selangor Mega Job Fair, eager to increase their employment possibilities.
And one of the most popular booths at the job fair was the ReSkills booth, standing out with its bright purple décor and catchy theme song. Over a dozen of the company's staff stood there at duty, eager to show visitors how ReSkill's services could help them reskill themselves and increase their employability.
The Selangor Mega Job Fair took place from 9am-5.30pm on June 11 and 12th, at the MBSA Convention Centre, Shah Alam. It featured over 100 employers and 10 governmental agencies, with over 20,000 jobs opportunities offered in various occupational sectors.
Those who stopped by the ReSkills booth were treated to a special promotion: by signing up for a ReSkills account here, they could enjoy three months complimentary access to the online education platform. Many visitors, particularly fresh graduates and new job-seekers, were very supportive of this idea.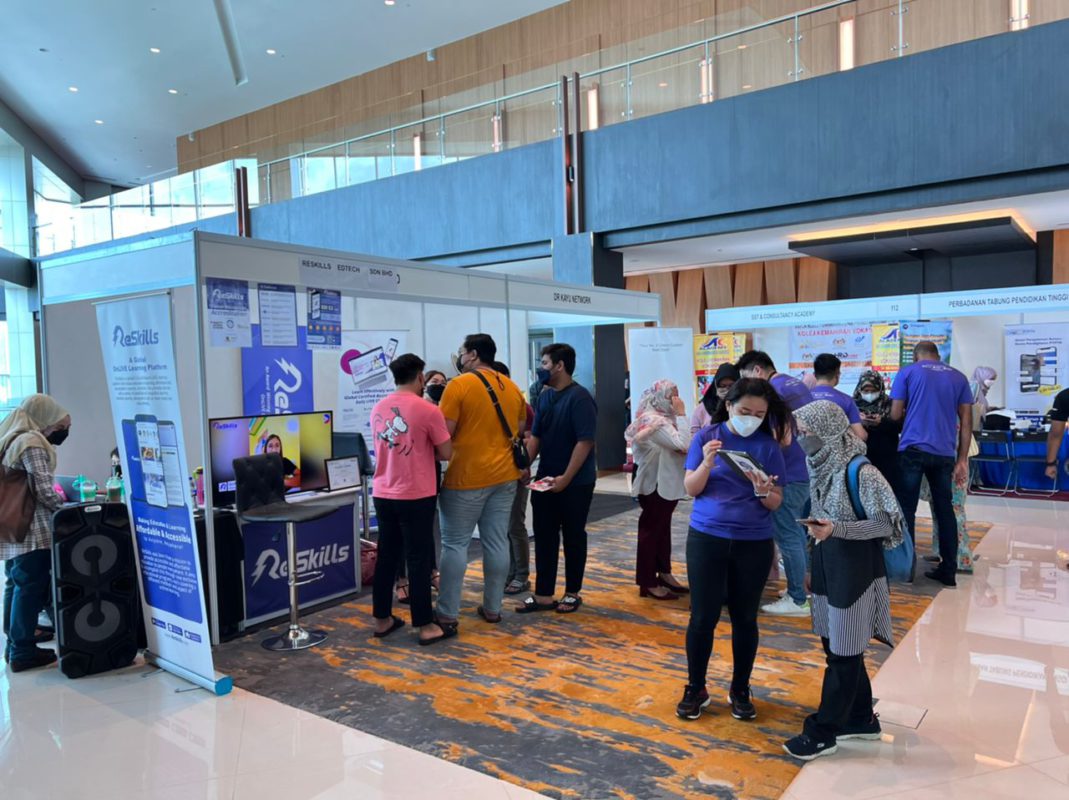 "Reskills seems like it has a lot of potential. I like how its certified by these international bodies. I had no idea this existed before, but I think it will be very useful. I can't wait to try some of the classes out," said user Asri, 29.
One of the event's biggest highlights for ReSkills was a visit by Selangor EXCO Mohd Khairuddin Othman to their booth.
"We shared with him on how we can work together with the Selangor state to reskill and upskill the youth community. And potentially link them with job opportunities," said ReSkills Chief Marketing Officer Ken Lim.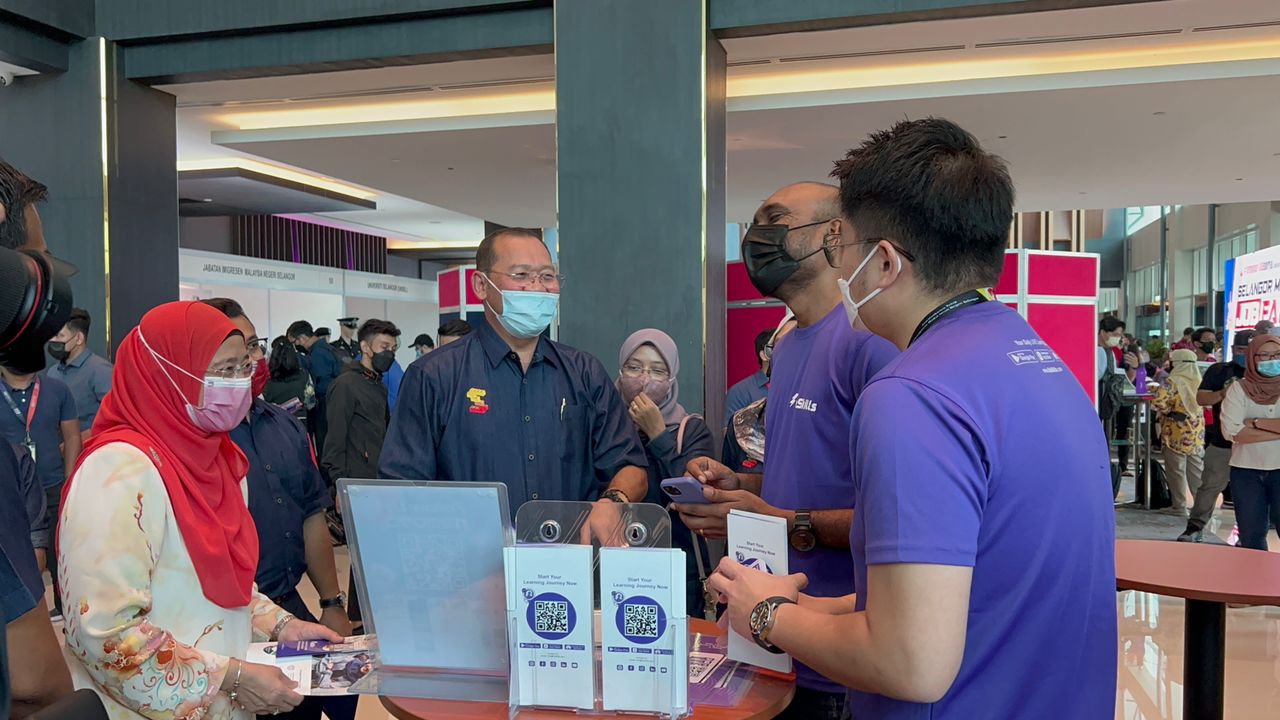 Overall, the event was a success, with many people visiting ReSkills' booth and learning more about its many services.
"Two days at this Mega Career Fair, and we hit around 800 sign ups. A few corporates have approached us, and want us to share our corporate packages with their staff. Overall, we hit our objective for this event," said ReSkills General Manager Jegaynsan Gopinathan.
ReSkills CEO Jin Tan expressed his satisfaction with how the event had gone. He was happy that the company had this opportunity to work with the Selangor government to promote education.
"Thanks to everyone involved for their hard work over this two-day event. Indeed, we achieved a very successful outcome, and we learnt many new strategies to expand," said Tan.