It was another day of celebration for ReSkills EdTech as the company qualified for a top placement at a regional search for the next corporate unicorn.
ReSkills was announced as receiving a Top 10 spot at the SEA Unicorn 2022 awards at a glitzy ceremony held at PJPAC@One Utama, Petaling Jaya on July 18. It was one of the youngest companies to make the top 10, who were all shortlisted from 124 companies all around the region.
ReSkills CEO Jin Tan said he and his team were delighted to receive the honour. This was great validation for the work his company was doing, he said, and ReSkills would be working hard to ensure further levels of success in future.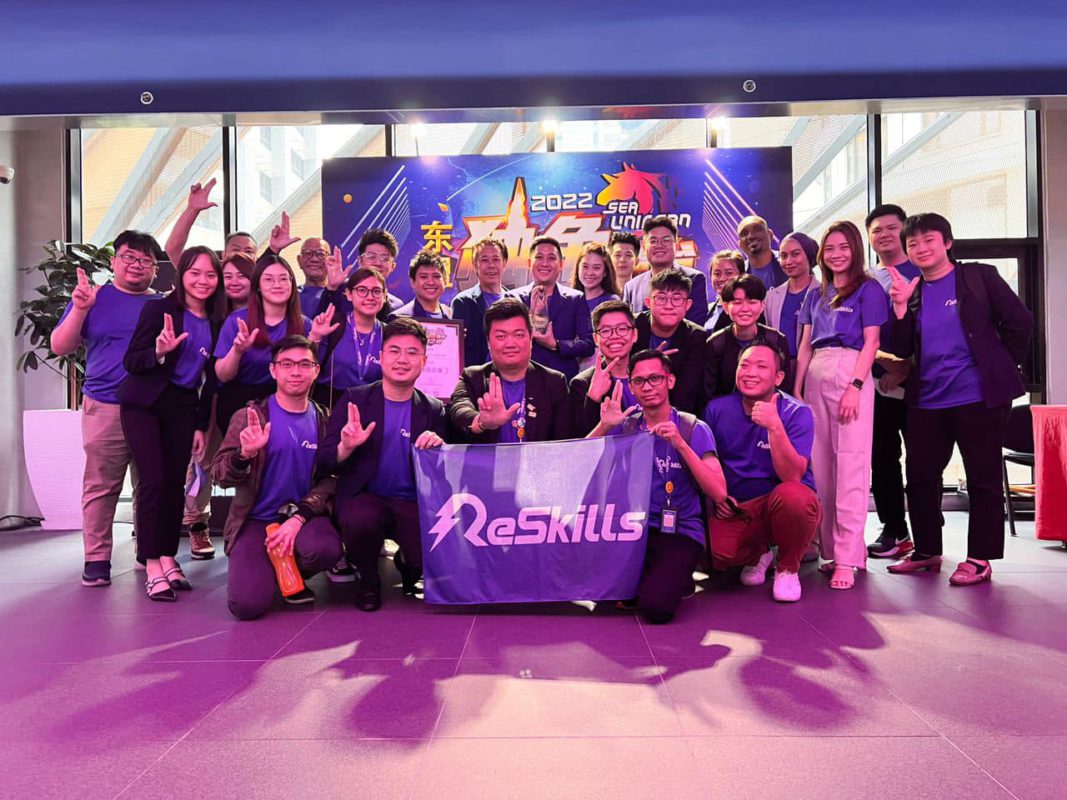 "This has definitely been a fruitful journey for us. We have received massively good feedback and responses from the crowd of how scalable ReSkills could be. Our company will continue to commit itself in making education more affordable & accessible to anyone, anywhere," said Tan.
"Thanks team & partners for all the hard work. Let's work harder to unlock more possibilities."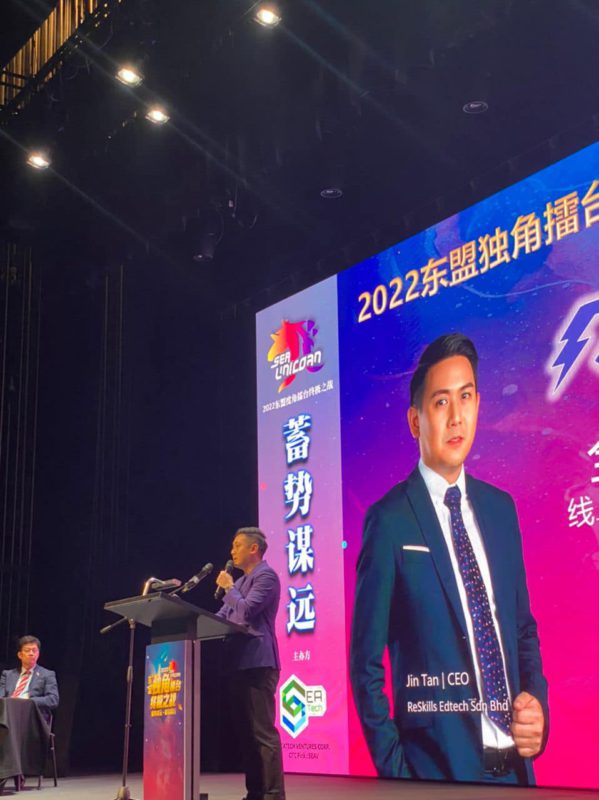 The SEA Unicorn 2022 competition was launched to discover and build the next ASEAN Unicorn enterprise on an international level. It is also aligned with the Ministry of Science, Technology and Innovation's (MOSTI) call to produce 5,000 companies, including five unicorns by 2025.
In business terms, a unicorn is a privately held startup company valued at over $US1billion. The term was coined in 2013 by venture capitalist Aileen Lee, who used the mythical animal to symbolize the rarity of finding a company like this.