Photo: Malaysia Technology Expo
It's another proud achievement for ReSkills Global, who picked up a Silver Award at the recent Malaysia Technology Expo Awards (MTE).
The edtech company picked up the accolade in the Education Technology and Pedagogy category of the International Innovation Awards (IIA) for its innovation titled 'ReSkills EdTech- a Global OnLive Learning Platform'.
The highly regarded MTE awards are presented to honour remarkable inventions and innovations in the public sphere, and are coveted by many in various industries.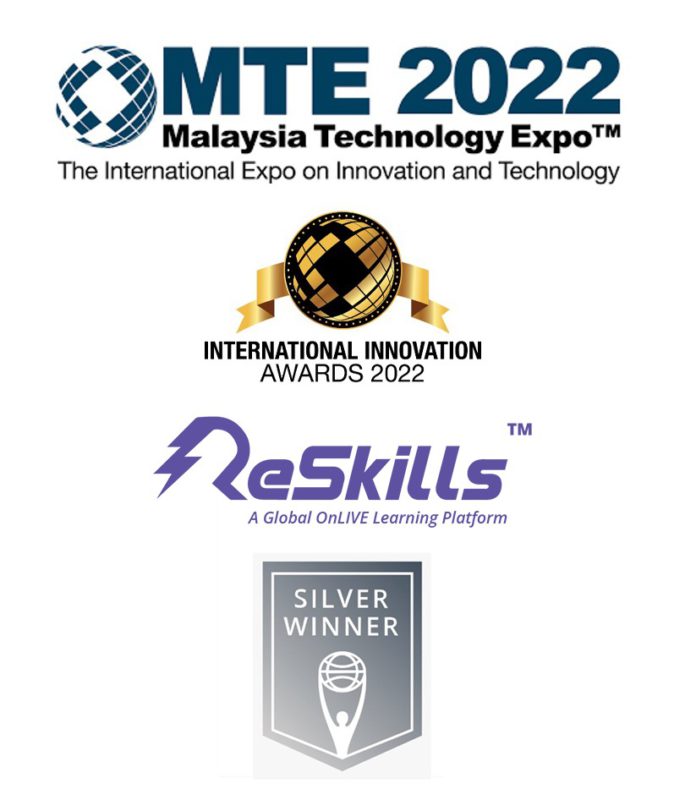 ReSkills CEO Jin Tan expressed his happiness at picking up this award, saying it would spur him and his company to keep reaching for greater heights.
"I am delighted that ReSkills EdTech has won this Silver Award in the International Innovation category. This will inspire us to continuously improve our company's services, so we can make a greater, more positive impact on the quality of global education," said Tan.
The MTE is an annual awards ceremony which aims to inspire, educate and raise up young inventors and innovators to create the next generation of technopreneurs for the future. Their IIA awards have celebrated innovations and recognized excellence in R&D for 21 years.