ReSkills Valentine's Day Promotion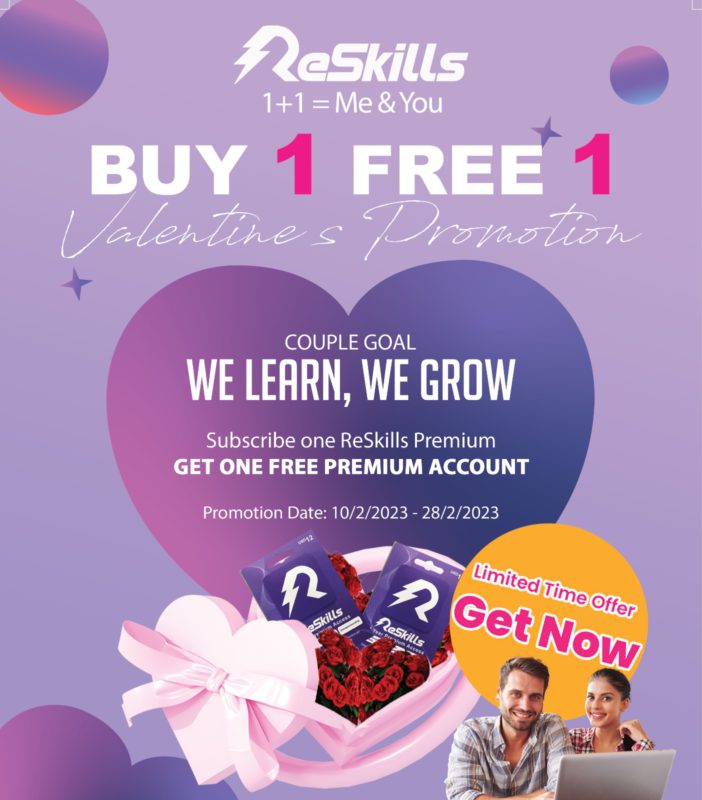 Make this Valentine's Day special by signing up for ReSkills with your loved ones! Don't miss this excellent opportunity to bond over acquiring new skills and pursuing shared interests. With ReSkills, you can access a vast library of online courses on a wide range of topics, including technology, business, the creative arts and personal development.
The best part of this offer is that for a limited time, when you subscribe to ReSkills, you'll receive a free second subscription! That's right, you and your significant other can learn together while saving money!
What better way to demonstrate your love and appreciation for one another than to invest in mutual growth and development? Take your relationship to the next level this Valentine's Day by signing up for ReSkills and embarking on a learning journey as a team.
Subscribe now to take advantage of this buy one, get one free offer. Let's learn, grow, and fall in love again with ReSkills this Valentine's Day!