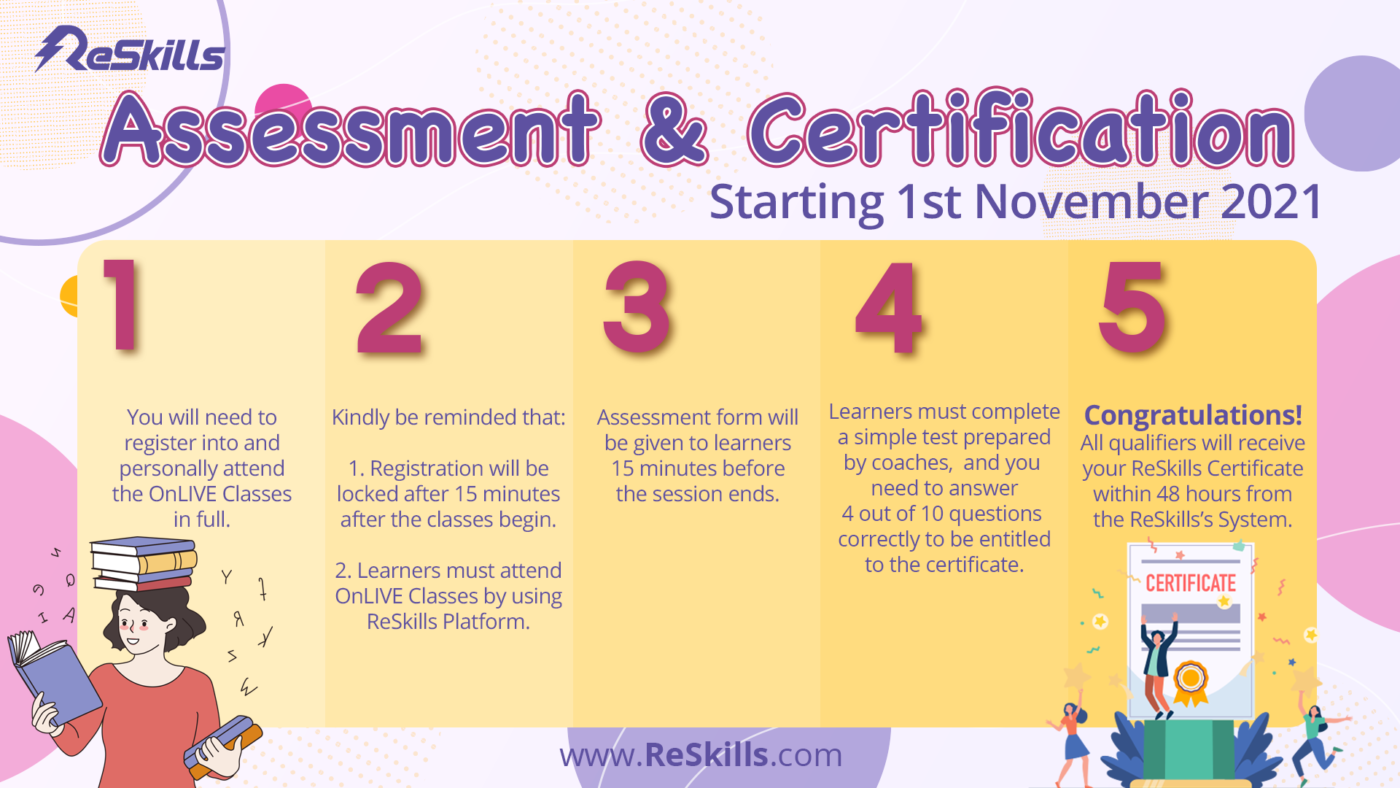 ReSkills are excitingly introduce you the implement of Assessment in ReSkills OnLIVE Class.
With immediate effect from 1st November 2021, we will implement an Assessment in all ReSkills OnLIVE Classes to ensure learners' attentive grasp and understanding of the contents.
You will need to register into and personally attend the OnLIVE Classes in full.
Kindly be reminded that:
1.  Registration will be locked 15 minutes after the classes begin.
2.  Learners must attend OnLIVE Classes by using ReSkills Platform.
3.  Assessment form will be given to learners 15 minutes before the session ends.
4.  Learners must complete a simple test prepared by coaches, and you need to answer 4 out of 10 questions correctly to be entitled to the certificate.
5.  Congratulations!
All qualifiers will receive your ReSkills Certificate within 48 hours from the ReSkills's System.
Kindly ensure that your full name and email address are CORRECT as we will send the micro certificate via email.
Thank you for learning with ReSkills.